JÄGERMEISTER LAUNCHES LIMITED EDITION OFF-TRADE SHOT GLASS PACK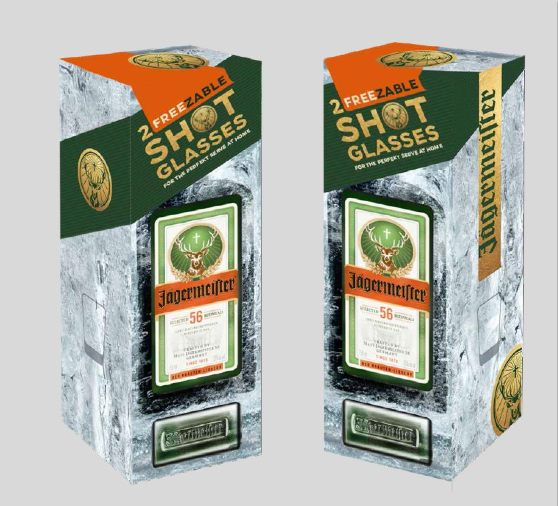 This October, one of the UK's top well-known shot brands, Jägermeister, has launched an off-trade shot glass pack, to encourage consumers to drink the liquid in the most perfekt way, as an ice-cold shot. The pack made for the party goers ahead of Halloween and Christmas is made complete with two shot glasses, because as everyone knows, Jägermeister needs to be shared.
Equipped with the iconic 70cl bottle of Jägermeister and two coveted green shot glasses, the product makes for a cool gift, guaranteed to help you have the 'best night of your life'. The first packs are available from Sainsbury's stores now and will be available in Tesco later this year. Supporting the drinks Perfekt Serve brand messaging, Jägermeister is asking consumers to freeze the bottle and the shot glasses to ensure the liquid is consumed at its best – served at precisely -18ºc from a freezer.
Trade Marketing Manager, Giles Mountford comments: "We're thrilled to have launched this exclusive pack ahead of the busiest time in our sales calendar. Jägermeister has always been a product to enjoy with friends at an ice-cold temperature, and this limited-edition pack will entice customers to stock up for the night when house parties are in full swing."
The Jägermeister shot glass packs retail at RRP £18 and are available now in Sainsbury's and Tesco stores in the coming months.