Meet the market-leading suppliers at the Independent Hotel Show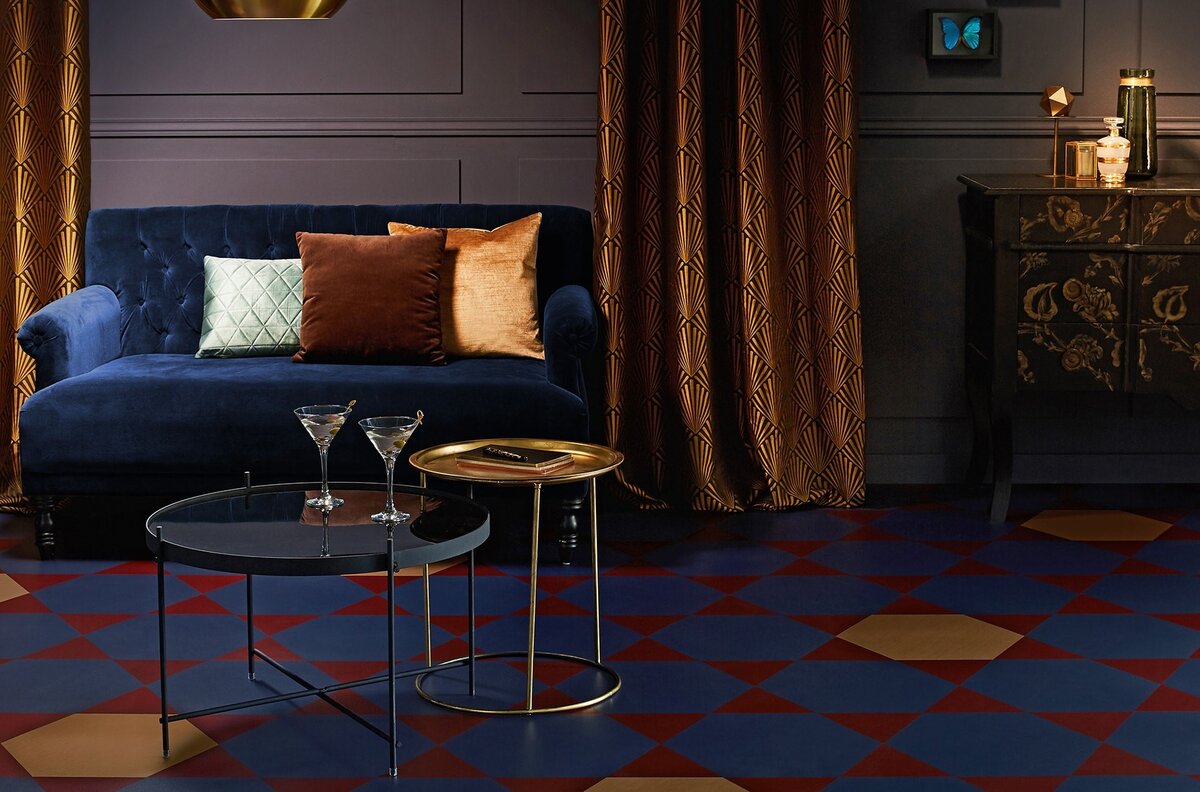 The Independent Hotel Show, presented by James Hallam Insurance Brokers, returns to Olympia London on 16 & 17 October for a seventh year with its ever relevant and dedicated line-up of exhibitors set to showcase design, tech, wellness, F&B, solutions for marketing, finance and more. Alongside the insightful programme of seminars, unique events and a myriad of networking opportunities, the carefully-curated selection of exhibitors sets the stage for the industry's most content-focused show. So, where will you be on 16 & 17 October?
To help you decide to join us at the Independent Hotel Show at Olympia London, we're sharing a snapshot of some of the new exhibitors and new products gracing the show floor this year. Once you've got the picture, you'll know it's a show not to be missed.
For the full line-up of 350 carefully-curated exhibitors at the show please visit https://www.independenthotelshow.co.uk/exhibitors-2018.
DESIGN & INTERIORS
Woodchip & Magnolia – stand 503
Let's talk about wallpaper – this British wallpaper and textile company is bold and eclectic at the same time as remaining firmly rooted in the richness of Lancashire textile traditions. Hooked on pattern and addicted to colour, this family-run business might be new but it's already making waves in the wallpaper industry with it flowing designs and unusual palettes. Who said wallpaper is boring?
The Headboard Workshop – stand 91
Bespoke bedrooms – from giant headboards to sumptuous ottomans, upholstered walls and pretty valances, the craftsmen at the wonderful Headboard Workshop can turn their hand to anything when it comes to dressing a bedroom.
Tarkett – stand 225
The red carpet experience – all eyes to the customisation concepts and multi-material flooring solutions provided by Tarkett. Two micro pop-ups will display inspiration for bespoke rugs in collaboration with Desso and Ex Interiors, and Tarkett's latest luxury vinyl tile collections – Id Mixonomi and iD Supernature & Tattoo. Find out about the new Desso Sense of Marble and Tarkett Cementi Click options, too.
Avanti Lighting – stand 511
Luminary moments – bespoke lighting leaders Avanti combines the work of craftsmen with the latest tech. At the show, see the new and exquisite Murano Glass Chandelier and learn about the new Bluetooth controlled Avanti Smart lighting system.
Hewi – stand 309
Beautiful access – HEWI brings you design accessibility with no compromises. Tapping into tourism's £12bn annual accessibility market and universal design principles, discover the importance of understanding disability and how to design beautiful hotels that make comfort, convenience and accessibility a natural given.
TECH
Panasonic – stand 538
'The freedom to make every stay memorable' – using this slogan, Panasonic will debut at the Independent Hotel Show this year. Communications products including PBX and SIP phones, and IP-based systems are part of the line-up.
Hotelhero – stand 339
Bespoke technology for bespoke hotels – entering the UK market via a launch at the Independent Hotel Show, Hotelhero will be partnering on its stand with six other snazzy tech solution specialists StayNTouch, RevControl Lightspeed, BeCurious, Travel Appeal and myHotelshop.
Beekeeper – stand 253
Clever communications – Employee communication platform Beekeeper connects desk and non-desk employees across locations and departments in real time via mobile or desktop, and includes an intelligent dashboard to help companies improve internal communication and streamline business processes.
VIVID SMART Lighting Control – stand 389
Look to the future – futuristic UK company Vivid SMART Lighting Control is now integrated with Amazon Alexa, allowing guests to control lighting, air conditioning, blinds, underfloor heating and more with their own dulcet tones. Launching at the show is All In One, an LCD touch screen that can control three lighting circuits and other in-room functions – uniquely it can be integrated into lighting cabling already in place.
NewBook Property Management System – stand 71
Power up  – NewBook Property Management System, key partner to the IHTechQuest* at the Independent Hotel Show, will present its unique PMS and CRM systems which can be tailored to any business and can be integrated into one cloud-based interface. Tune into NewBook to improve efficiency, enhance the guest experience and increase revenue.
*On a mission to satiate the boutique hotel industry's appetite for the best technology, the IHTech Quest, powered by hotel management software provider NewBook, is a new-for-this-year campaign designed to connect tech-hungry hoteliers with visionary solution providers.
WELLNESS AND AMENITIES
ADA International – stand 95
More organic, less plastic – IHS18's Hotel Cosmetics Partner will be using the show to launch its apothecary range Naturals Remedies, which uses organic grade ingredients, to the UK market. This exclusive and luxurious brand will also display the company's Smart System and Press & Wash dispenser systems designed to help reduce the amount of single-use plastic sent to landfill.
58 Lifestyle – stand 553
Sustainable, artisan, natural – what's not to love?-  Sustainably-sourced artisan blends of the purest natural ingredients are included in 58 Lifestyle's collection of nourishing skincare products, handcrafted in London and Wales. The company's additive-free and sustainably sourced products for hotels revitalise and balance body and soul.
FOOD AND DRINK
Fudge Kitchen – stand 301
Sweet treats – Confectionery company Fudge Kitchen specializes in award-winning gourmet, handmade fudge supplied in a range of formats and flavours with bespoke packaging.
Great British Biscotti – stand 592
Snack time – tantalise taste buds with quirky Dorset born and baked delights from the Great British Biscotti Company – White Chocolate Cranberries & Pistachio, and Chorizo & Cheddar biscotti, anyone?
Novus Tea – stand 211
How about a cuppa? – head to Novus Tea's stand to sample new blends in the supplier's healthy infusions range – Beetroot Apple and Turmeric Citrus – and view the latest tea ware to help give your hotel's hot beverage offering a boost.
Jacobs Douwe Egberts – stand 239
Coffee culture – check out new espresso experience L'Or Promesso, Jacobs Douwe Egberts' premium coffee machine which can produce up to 100 cups of freshly-brewed coffee a day, the first as punchy as the last.
GYM & SPA
Crown Sports Lockers – stand 179
Put it away! – testament to the value of the Independent Hotel Show, Crown Sports Lockers is back for the seventh time to show the market its latest locker styles and locking systems for spas and gyms. Look out for an exclusive reveal of its new locker lighting system. The tricolour LED innovation, controlled remotely from a hand-held device, will introduce an exciting element into the hotel, spa, fitness and leisure sectors.
TABLEWARE
Pure Table Top – stand 567
Ceramics specialists – working with leading ceramics and glass specialists who have worked with John Lewis and Wedgewood to name a few, Pure Table Top provides ceramics and glass to the luxury hospitality industry and nationwide restaurant operators. Pure Table Top will be displaying some of its product ranges across casual stoneware, fine china and glassware, which are created in some of the most prestigious ceramic and glassware factories around the globe.
Marketduke – stand 593
Clear the clutter – home and business solutions leader Marketduke will be launching a new table cutlery and napkin holder under its Kitchvin brand. Designed to stack cutlery and hold napkins it will keep tables clear and tidy.