Roller Grill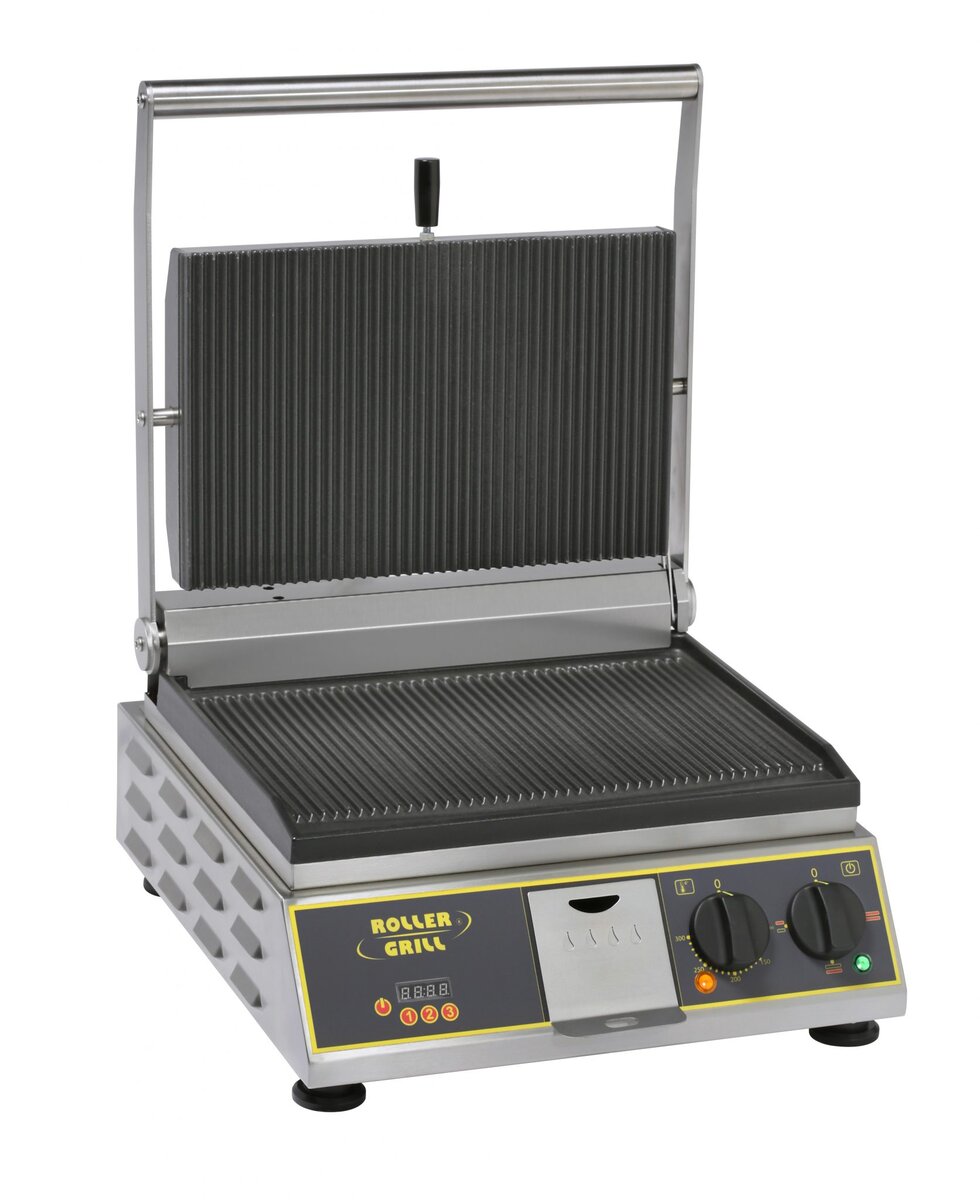 Based in France, ROLLER-GRILL has been manufacturing catering equipment for 70 years. With a dynamic commercial policy, a perpetual spirit of innovation and a high-quality standard, we have become leaders in European manufacturer for catering equipment and one of the main global supplier of items for bars, hotels, restaurants, petrol stations but also adapted concepts for sandwiches shops and chains involved in fast food.
In recent years, our policy was to improve our existing products instead of adding new products in our range. The market is constantly improving and we work to be ahead of your need.
The best example of this policy is the Launch of "Le Premium" to build on our world leading position in the contact grill market.
Le Premium is unique to Roller Grill. Fully equipped through design and technology for outstanding cooking performance, flexible operation and ease of cleaning.
Key features of Le Premium include:
2 in 1 cooking: use as a high efficiency contact grill or isolate the top plate for use as a high-speed griddle.
Highly conductive cast iron plate with integral element for fast heating: 230'c in just 8'30"
Plates have a hard enamel coating for ease of use and cleaning
Perfect homogenous cooking thanks to the integrated heating elements – no temperature discrepancy across the plates.
Heat resistant sprung handle assembly controls the self-balancing top plate to bring perfect contact without crushing the food by the weight of the top plate.
Integrated digital timer with three pre-sets.
This all adds up to make Le Premium your ideal platform for steaks, burgers, chicken gammon etc as well as your hot sandwich menu.
As a manufacturer we have the ability to adapt our self and provide solutions. Whatever the strategy, we will be on your side to develop the equipment to meet your needs while respecting the food quality.