Amante Ibiza | lunching like a lady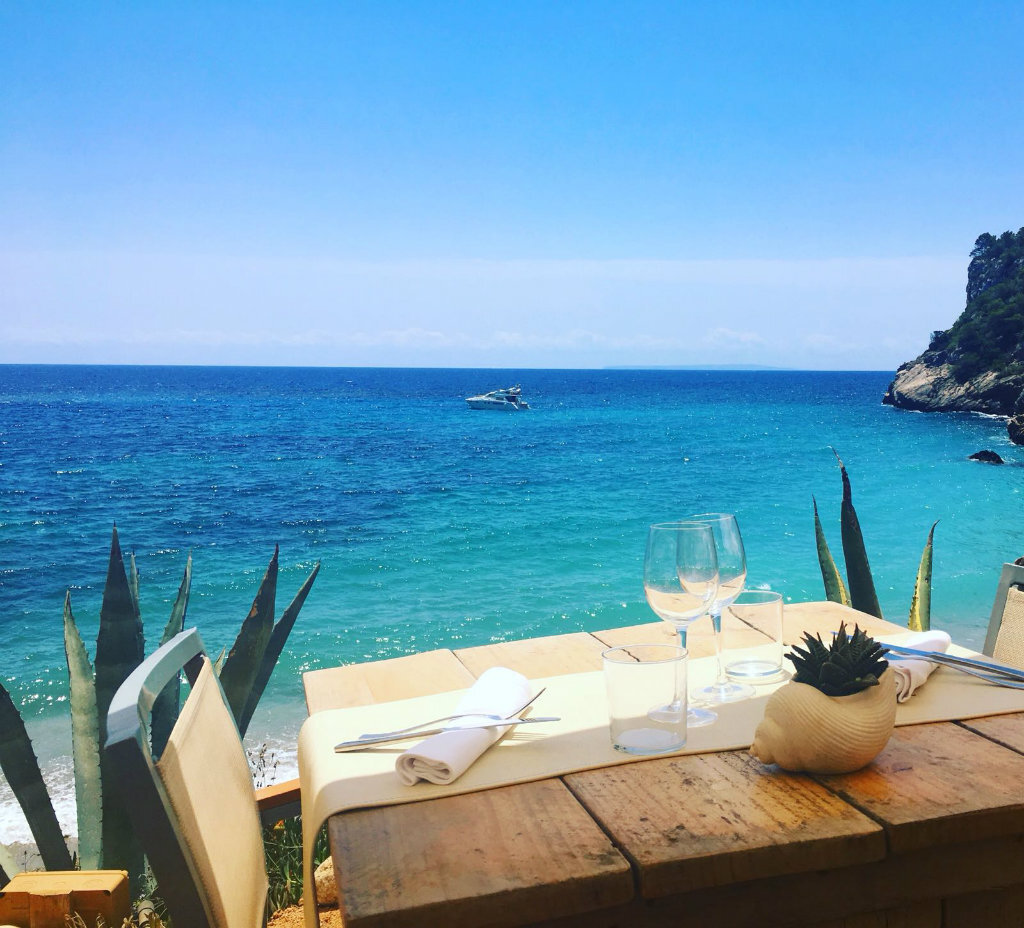 Amante Ibiza, close to Santa Eulalia, is one of the dining diamonds of the White Isle. In my previous capacity of restaurant reviewer for Ibiza Spotlight magazine some years ago, I already knew Amante was top class. I'd written articles about it myself.
But not having visited for a few years, I was curious to see whether this legendary Ibiza restaurant had held on to its uniquely bewitching combination of top-class service, taste-bud dazzling cuisine and breathtaking scenery. I was just waiting for the right occasion to present itself.
Special Occasion
And then the day arrived of my dear friend's birthday. A birthday that friend had spent assisting her mum back in the UK, rather than chilling on a beach with her many friends at home in Ibiza.
That scored a zillion mum points. And what do points make?
PRIZES!!
Woohoo! It was just the excuse I needed to book a table for two at Amante Ibiza as a belated birthday treat for my friend. A touch of extravagance 100% justified.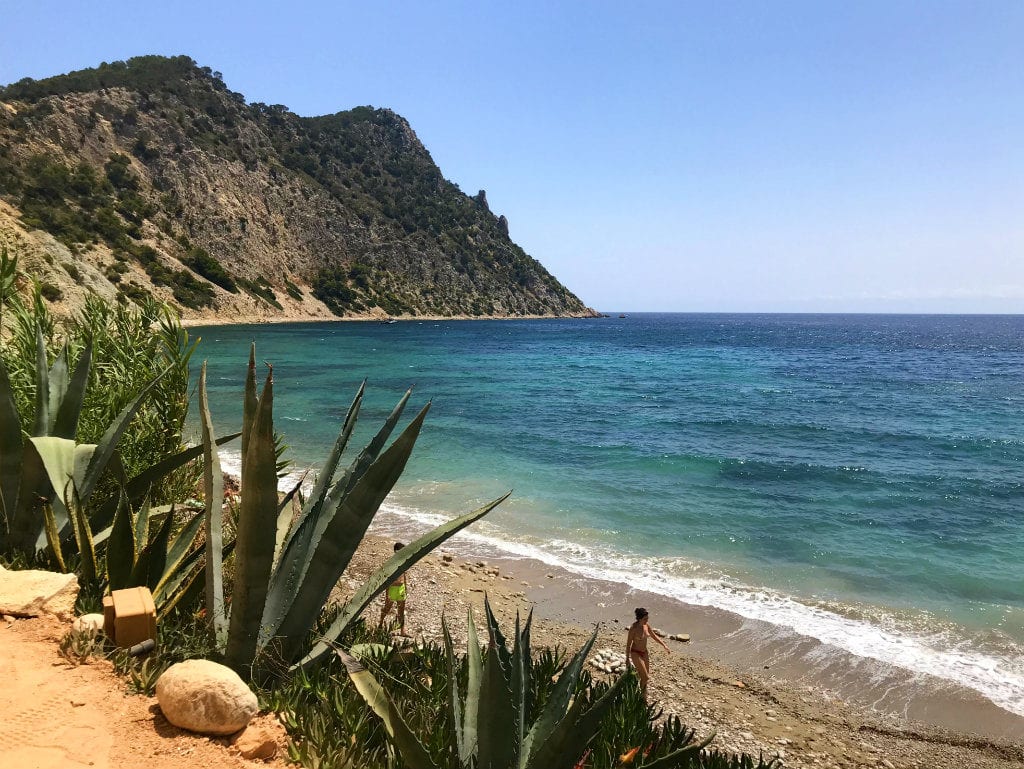 The first thing that I liked was the booking process. I called a week in advance (this is high season, folks) and my booking was duly taken. Immediately I received a notification by text message, with my confirmed booking.
Reassuring.
The morning of our reservation, I received another text message, reminding me of my booking, and asking me to click to confirm I would be attending.
Efficiency!
I was already happy before I had even set off.
Ibiza Beach restaurant heaven
Arriving (3 minutes late, I hate to admit) we were greeted warmly and led briskly to our table.
The view.
Heaven.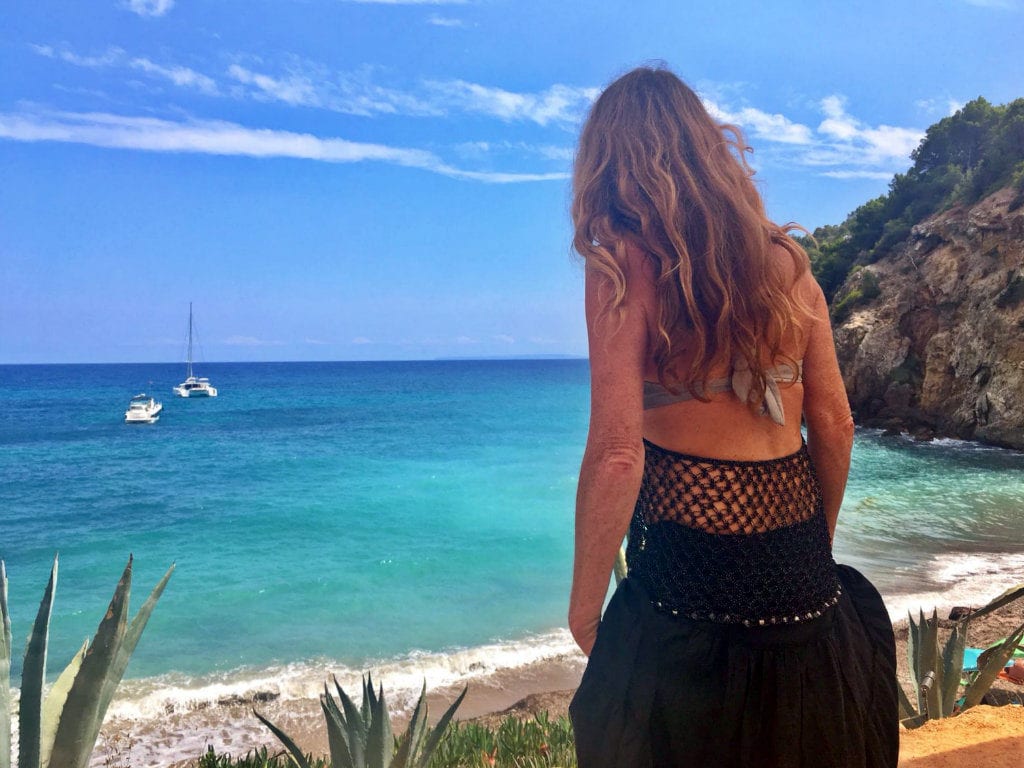 We were no sooner sat, than our waiter, Juan-Carlos, was over in a flash. English Mojitos, the cocktail of the day, were recommended, and gladly snapped up (gin in place of rum, cucumber added to the mint. MMM!).
The cuisine
We ordered the organic burrata & tomato salad and the beetroot and avocado tartar for starters, followed by oven roasted, organic rosemary chicken & Quinoa & goats cheese for mains.
Behold.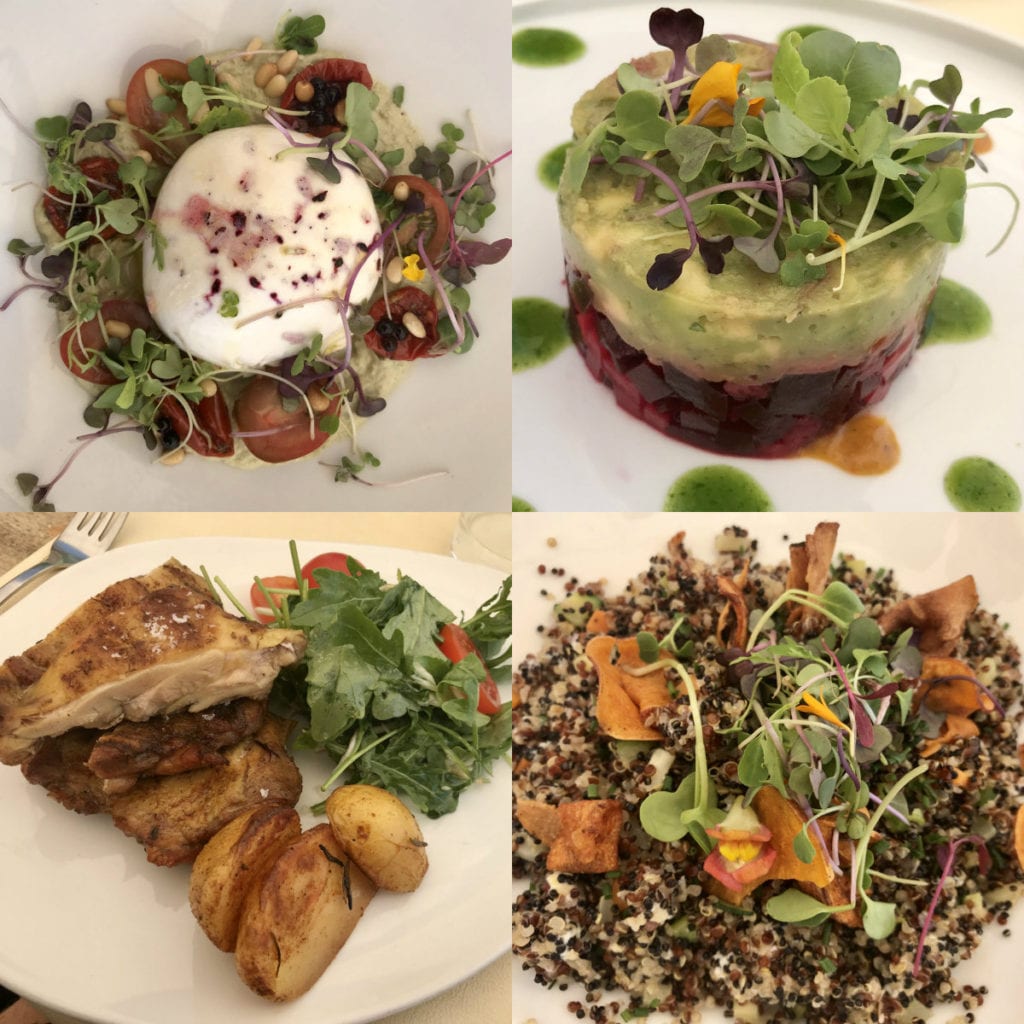 Not a morsel was left on the plate. Not even a crumb.
For dessert, we chose the lemon meringue & an expresso martini each.
Exquisite.
Attention to detail
Throughout our lunch, I loved how Juan Pablo seemed to sense the perfect moment to approach, whether to check how we were enjoying our various courses, change an ashtray, or deliver a perfectly timed drink refill.
We sat there for quite a while, enjoying our self-induced food-coma in that sultry Ibiza July heat, chatting about this & that, taking the odd smug photo & congratulating ourselves on a thoroughly fabulous afternoon.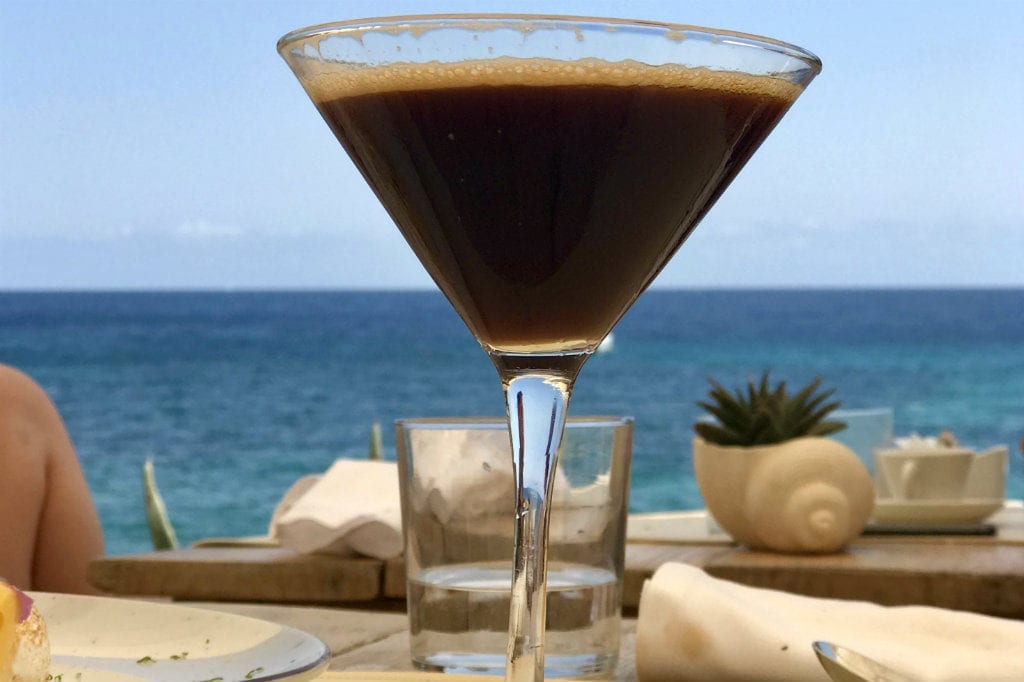 Ladies and gents, do yourself a favour. If you're here on holiday and want to experience the very best of the White Isle, head down to Amante Ibiza. Do not forget to book at least a week in advance.
It's not cheap. Our bill for a 3-course lunch for two (no wine) came to about €150.
But, dear reader, it was worth every single cent (plus a hefty tip for the outstanding service).
Five stars.
Words – Jane Charilao Ibiza Villas 2000