GLOBAL RESTAURANT RESERVATION PLATFORM QUANDOO PARTNERS WITH WECHAT GO EUROPE MINI-PROGRAM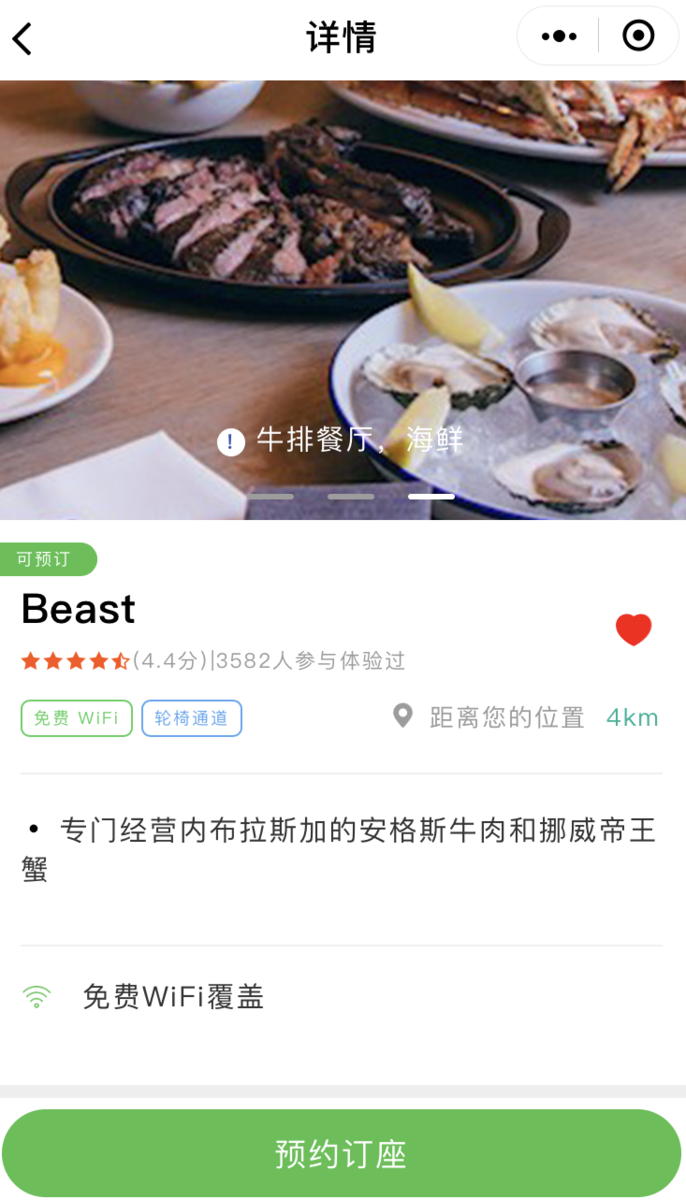 Quandoo will help Chinese tourists in the UK, Germany and Italy to book their favourite restaurants directly through WeChat
The pilot project kicks off with a group of 400 restaurants in London, Berlin, Milan and Rome, with the aim to extend to other countries and locations in the near future
Quandoo, the global fastest-growing restaurant reservation platform, has been selected as the first food partner across the UK, Germany and Italy, in the WeChat Go Europe mini-program. Chinese tourists travelling in London, Berlin, Milan and Rome can now book a table with Quandoo directly through their WeChat Go Europe mini-program. Users will be able to choose from among 400 different venues distributed in the four cities and will have access to real reviews from guests who have previously dined to help make their decision. The collaboration aims to connect cultures and open up the global market, while Chinese customers travelling in these countries will discover Quandoo.
WeChat is the most used and well-known social media in China with over 1 billion active users per month, 38 billion messages and 6.1 billion voice messages exchanged every day. Chinese people spend an average of 90 minutes a day on the app. WeChat Go is a WeChat product with the aim to offer connectivity around the world.
WeGoEU is a joint venture between KPN and The Sunway Group to speed up global impact aiming to create a strong relationship between the European and Chinese markets. WeChat Go Europe mini-program is a complete travel companion, making the life of Chinese tourists more fulfilling and better connected. The feature gives Chinese tourists the ability to experience true local European flavours (attractions, travel tickets, food and beverage, shopping, postcards, important news and information) in the easiest and smoothest way, through the tool they are most familiar with and in their own language. This means that Chinese fashion-conscious groups aiming to discover high end concept stores, foodies searching for unique lunch or dining experiences and cultured travellers curious to know Europe's best galleries, can rely on WeChat Go Europe mini-program during their stay in Europe.
WeChat Go Europe mini-program is the 'sub-application' within the WeChat ecosystem that enables businesses to provide advanced features to users such as e-commerce, task management and coupons. The use of the mini-program is simple: just tap the screen to book a table with Quandoo, buy a ticket or fix a ride with all the other partners of the mini-program and pay using WeChat Pay. All content is curated by locals, which means the mini-program is always up to date, relevant and recent. WeChat Pay is the integrated payment system that allows users to pay for products and services without leaving the mini-program. With 600 million users per month, WeChat Pay has 38% of the Chinese market share of mobile payments. Quandoo plans to integrate the payment option as well in the future developments of the partnership.
"We are glad to be chosen to be part of the mini-program developed for WeChat by the joint-venture KPN and The Sunway Group. The mini-program will offer Chinese people travelling in Germany, Italy and the UK the ability to book a table easily during their trip", said Pierpaolo Zollo, VP Business Development at Quandoo. "WeChat is the most used app in China, a partner for every activity in life. With this partnership, Chinese tourists will be able to read restaurant reviews in their own language, choose and book a table smoothly, tasting the European lifestyle without leaving their own habits".
"China is the largest tourism market in terms of spending and number of trips abroad. The demand for travel in Europe from China is constantly growing with approximately 11 million Chinese people visiting Europe in 2016", said Matt Simpkin, Vice President Western Europe Quandoo GmbH. "Thanks to the integration with WeChat, Chinese tourists travelling in London will have the possibility to make reservations in total comfort".
"Quandoo will help us to provide even better service to Chinese travellers and streamline their dining experience when travelling. We are fortunate enough to provide this full service via a partner with a strong track record", said Arno Reijm, CMO at WeGoEU.