ST. JAMES'S HOTEL AND CLUB'S MICHELIN-STARRED RESTAURANT WINS AT WORLD LUXURY RESTAURANT AWARDS 2018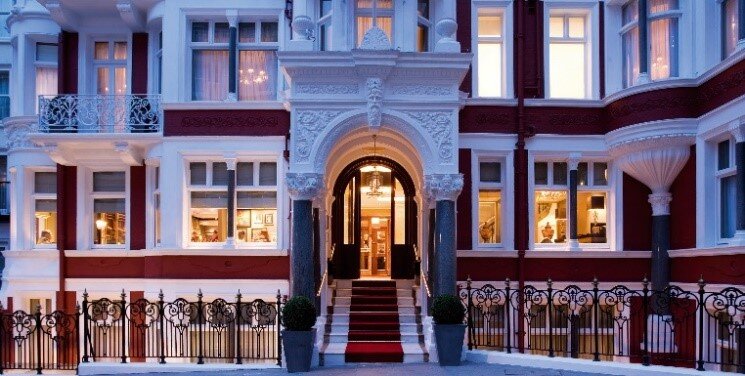 St. James's Hotel and Club is pleased to announce that Seven Park Place, the hotel's Michelin-starred restaurant from Executive Head Chef William Drabble, has been recognised at the World Luxury Restaurant Awards Gala Event, held at Galgorm Resort & Spa, Northern Ireland as:
Europe's Luxury Hotel Restaurant Winner 2018
Europe's Best Wine Selection Winner 2018
The World Luxury Restaurant Awards, celebrated annually, recognise leaders in hospitality whilst inspiring excellence and encouraging healthy competition in the luxury restaurant industry. The awards enable restaurants to compete in their chosen category (from a list of 84 categories) further promoting the nominated restaurants based on culinary excellence and memorable experiences from outstanding service and atmosphere. The winners attract the attention not only from food experts, gourmands, and journalists, but to a host of visitors from around the world.
The hotel's Executive Head Chef, William Drabble, oversees the Michelin-starred Seven Park place, as well as William's Bar & Bistro, private dining as well as room service.
Set in a bijou dining room with just 23 covers, Seven Park Place is an intimate and chic backdrop for impressive, contemporary French cuisine. Awarded one Michelin star only one year after opening and four AA Rosettes, Drabble's skill and creativity combine with the very best of British ingredients to provide guests with a memorable dining experience.
Signature dishes include poached native lobster-tail with cauliflower purée and lobster butter, and saddle of Lune Valley lamb, garlic purée, baby artichokes, broad beans and tomatoes, whilst an exceptional six-course gourmand menu is also available £95, or £170 with premium paired wines.