LUXURY WELLNESS RESORT BODYHOLIDAY REOPENS FOLLOWING EXTENSIVE REFURBISHMENTS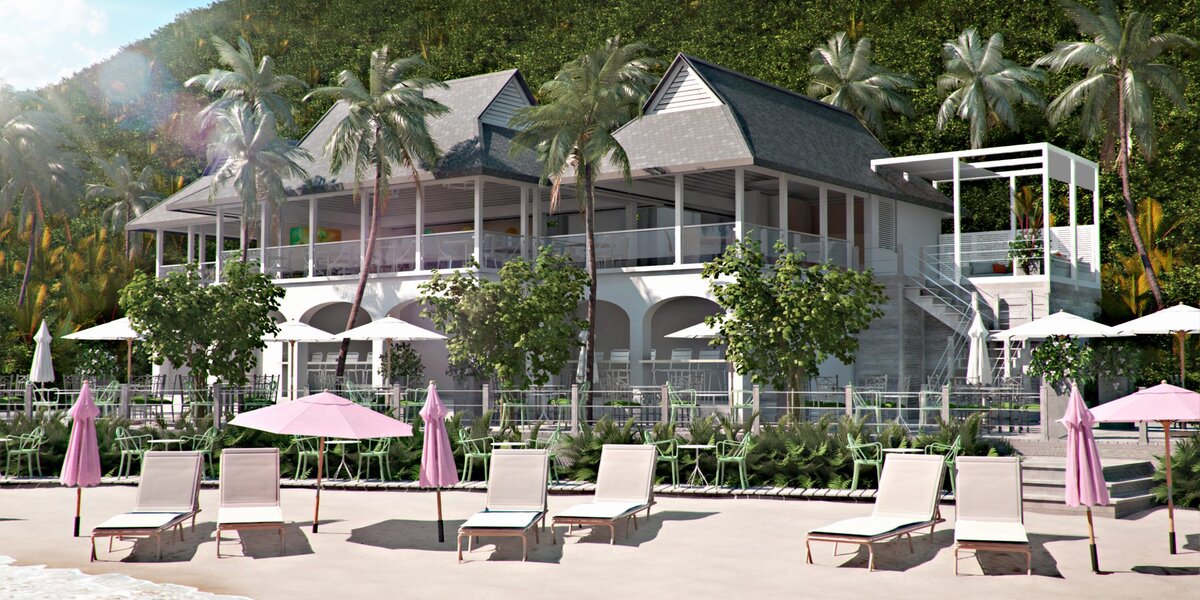 BodyHoliday, in St. Lucia, celebrates its 30th year as the world's leading health and wellness resort by undergoing an extensive refurbishment.
The resort will receive a multi-million-dollar renovation which will transform its guest rooms, six restaurants, public spaces and back-of-house facilities. The goal of the project is to ensure that every guest at BodyHoliday has the most premium experience possible during their stay, with excellence delivered both through the quality of the refreshed amenities in addition to the exceptional service provided by the resort's staff.
As part of the refurbishment, a total of 76 Luxury Ocean View rooms will receive a full makeover, including dedicated solo traveller rooms and twin bedrooms, all boasting luxurious queen-size beds. The rooms will take on a lighter, brighter colour scheme, with the introduction of all-new beds and a range of bedroom furniture including new cupboards, a mini bar and a drawer safe. New artwork will also be introduced to elevate the feel of the space.  Rooms will also be fitted with surround-sound USB Speakers, ensuring guests are able to enjoy their preferred songs and playlists at the touch of a button throughout their stay.
The bathrooms within the Luxury Ocean View rooms will also be upgraded with new, fully fitted sliding doors and luxurious tropical rainfall showers. The bathroom suite will also be upgraded to ensure the light, airy feel of the main room is reflected in the décor of the amenities.
A new, eco-friendly air conditioning system will also be installed in all rooms, improving the air quality by introducing natural air into the room to ensure guests sleep peacefully, restoring their energy for the many activities the resort offers throughout the day.
Glass sliding doors will be bringing the amazing sea views into the room and new balcony tables and chairs will allow guests to relax, enjoy a drink and take in beautiful, panoramic views of the island.
BodyHoliday will also be introducing two new villas – Villa Lara and Villa Calypso. The villas will include an apartment and a junior suite that can be rented either separately or as a full unit for a more private experience. The larger apartment will feature a master bedroom with a walk-in closet, pool with deck, verandah and outdoor dining room as well as a terrace, while the smaller junior suite will feature a balcony, foyer and master bedroom.
At BodyHoliday, being pampered is an everyday experience. As part of every guest's stay at the resort, each guest is offered a complimentary treatment a day, ensuring they leave feeling rejuvenated and refreshed. Following the refurbishment of the resort's 33 treatment rooms in 2017, the Wellness Centre will undergo further refurbishments, including the guest changing facilities.
The resort will open with the long-awaited BodyHoliday Guest App that is designed to further enhance guests' ability to personalize their holiday's program of wellness.
With regards to their food and beverage offerings, TAO, the resort's Asian-fusion fine dining restaurant will also be fully renovated with a brand-new look, introducing a more modern feel. The renovation will also mark the introduction of an extended organic menu. There will be a brand-new entrance, providing access to a newly installed outdoor deck where guests can relax with a cocktail in hand prior to their evening meal.  During the day, it will host lectures on a variety of wellness subjects.  In addition, the Deli, open throughout the day for lunch and snacks, will introduce a new sushi counter, offering the freshest fish selection from around the island.  A new juicing bar at the Deli will set a gold standard for fresh, personalized, organic juicing and fresh smoothies.
BodyHoliday will close its doors for refurbishment on 1 July 2018 and will reopen to guests on 1 September 2018.
Rates start from $500 per person per night. For bookings and more information, visit www.thebodyholiday.com.