Victor unveils an Evolution in food and drink display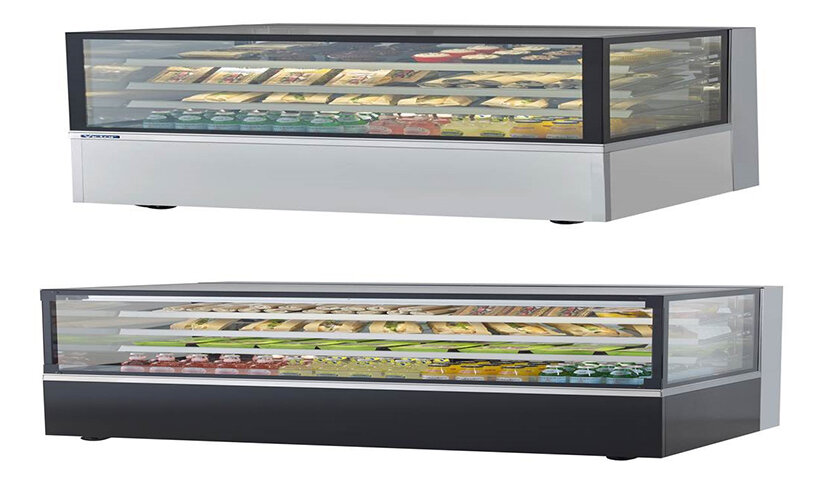 Catering display and counter firm Victor Manufacturing Ltd extended its Evolution range earlier this year, featuring 12 new models the Evolution range, has been designed specifically for hospitality and retail food and drink display.
These modular counter units have been an incredible success since they were launched last year.  Designed in response to customers' requirements the latest developments in the range will meet the varied demands of the hospitality industry."
The 12 new models build on the core principles of the Evolution range – versatile displays which maintain core temperatures whilst also enabling effective presentation of food and drink products.
They include 300 mm, 600 mm, and 900 mm units which are available in hot, ambient and chilled versions suitable for either assisted or self-service applications. Featuring durable, bright polished and satin finish stainless steel, they also come with toughened glass screens.
The units can be supplied with a choice of stainless steel, coloured plastic, coated steel, or wood laminate base fascia panels. They also include LED lighting, a hinged rear opening glazed door and are supplied on four low-level castors. Optional extras include shelf edge ticket strips, castor covers and a range of base wrap options.
The Evolutions models are suited to the varied demands of the foodservice industry – including hotel catering, coffee shops, delis and food-to-go outlets. They have been designed with functionality and style front of mind, and Victor are confident they will impress."
As with all Victor products, every unit in the rage comes with a 24-month full parts and labour warranty.