How brands can take full advantage of the exciting summer of sports ahead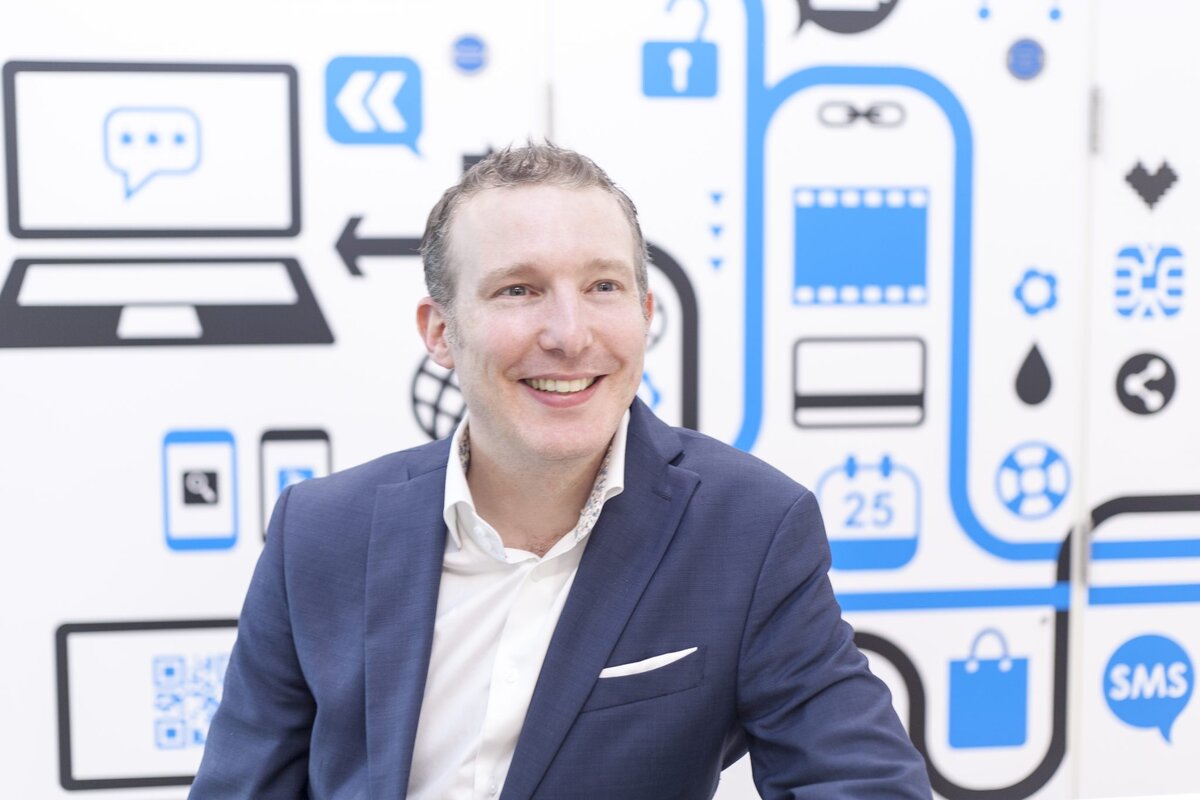 If you're anything like me, you'll have been rubbing your hands together with glee at the prospect of what promises to be one of the most exciting summers of sports we've ever seen here in the UK. Not only have we got the world's most popular sporting event, the World Cup, beginning in just a few short weeks, we've also got the likes of Wimbledon, the Tour De France, Test Match cricket and the US Open blocked out in the calendar too. Regardless of whether your business chooses to show live events or not, this summer presents a golden opportunity for pubs, hotels, bars and restaurants alike to engage with their customers on a more personal level, drive increased footfall, experience a higher customer return rate and ultimately see revenues rise. The key to success, as is so often the case nowadays, lies in the opportunities that a new wave of intelligent technology provides.
It's no secret that technology is shaking up the hospitality industry, and rather than bury your head in the sand and stick to the old ways, brands that have adapted and embraced the plethora of technology at their fingertips are truly reaping the benefits. One such example of new tech that's offering an extra layer to brand's offerings are intelligent systems, such as Como Sense, the data driven consumer engagement platform for retailers and restaurants. Integrating directly into your existing POS system, this technology creates a seamless solution with essential tools that work together: branded mobile apps, a wide choice of loyalty programs, actionable data and business insights, and marketing automation to deliver the right incentives at the right time – all designed to increase footfall and revenue.
Let's look at how an offering like this could work in action, using a World Cup game as an example. If you're showing the game, you can offer tailored discounts on food and drinks during the match, run two-for-one offers on items not usually purchased during that time of day, offer exclusive deals to those who pre-book, and even have some fun with the teams that are playing by linking to your products. Russia vs Spain? The perfect opportunity to provide exclusive offers on shots of vodka or tapas. Brazil vs Germany? What about half price caipirinha cocktails or bratwurst sausages? Of course, you could do all of this without the use of intelligent technology, but when you have a POS integrated app, you can take things one step further and really engage and communicate with your customers on a personal level.
A POS integrated app offers your customers the luxury of being able, amongst other things, to order from their phone ensuring a goal is never missed. It allows you to rebrand the app for every different game, you could use it to run sweepstakes that offer bespoke prizes, create invite-only sporting trivia nights, bar games or even have an alert system set up for VIP members with exclusive personalised rewards unlocked at specific times.
 Expanding upon this, you could even go so far as tying your offers to the outcomes or events of games or working around key talking points. For example, if Belgium score in a difficult match, you could offer everyone a free Belgian beer, or if Harry Kane wins the golden boot (we can all dream right?!) you could offer exclusive discounts to everyone called Harry. Through the use of intelligent data collection, you might know that a particular customer's favourite order is nachos – how about offering them a personalised deal where they get free salsa or guacamole every time Mexico win a game? Having the power of your customer's data at your fingertips allows you to be more creative and personal with your offers – something that not only serves to drive consumers to your venue, but also keeps them there and encourages return visits.
Zebrano Bars are already using this technology to good effect. The team there identified this summer as a key opportunity for them to increase footfall and sales, using Como's technology to create a World Cup sweepstake where customers have the potential to earn enhanced credits within the Zebrano app. In order to enter this sweepstake a customer must visit any of their sites three times before the end of the World Cup. Membership Credits are acquired by visiting any Zebrano Bar and using your unique membership number when paying your bill – all credits can be exchanged for goods in-store. Not only does this encourage consumers with the app to visit Zebrano on multiple occasions during this competition, it also drives those who haven't got the app yet to download it.
Of course, these insights are all well and good if you're a brand that is planning on airing live sport in your venue, but how can this technology help those, restaurants for example, that aren't planning to show such events? For them, the opportunity this summer is perhaps even greater…
It goes without saying that not everyone is interested in football, or any of the other sporting occasions for that matter. The fact that you are offering a 'match-free zone' serves as a good opportunity for you to entice those who wish to get out of the house but also want to actively avoid sporting events. Using services like Como allows you to speak to your customers to let them know your venue is 'kit fee' and you could offer them incentives for visiting during a specific time window. A push notification could be sent to people in the area with an exclusive 'Escape the Match' offer to further entice them in – the possibilities are endless.
Regardless of whether you're planning to air live sporting events over the summer months, this peak period provides an opportunity not to be missed by brands – no matter how big or small. Communicating effectively with, and truly understanding, your customers unlocks opportunities that simply weren't possible a decade ago or even a few years ago. Through the use of intelligent software and actionable data, you'll find yourself winning, no matter how disappointing your team's performance is. We're looking at you England…
Dan Cohen, UK MD Como