SKINNY BRANDS ARE IN FOR AN ACTIVE SUMMER!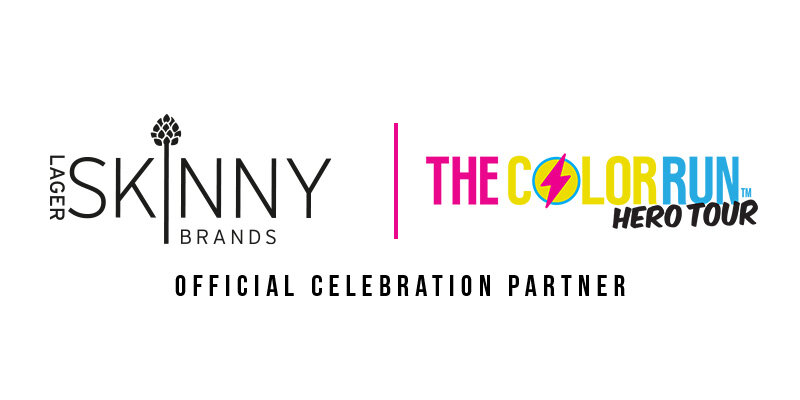 The low-calorie drinks brand announce partnership with the RFL and the Color Run
Skinny Brands, the maker of low-calorie alcoholic drink alternatives, has announced they are this years' Official Events Partner for The RFL and Official Sponsor and Celebration Partner of The Color Run London.
The two partnerships will allow Skinny Brands to reach their target audience of individuals who enjoy a drink that fits in with their sporty lifestyle. Their flagship drink, Skinny Lager, was designed to allow health-conscious people to enjoy a drink which offers a lower-calorie intake without compromising on taste.
The partnership with the RFL kicked off last weekend at the RFL Magic Weekend, where the brands container bar proved hugely popular. The partnership will continue to see Skinny Lager stocked at all event venues this year including the Challenge Cup Final at Wembley. Skinny Brands will activate their brand at the venues by providing various Skinny branded bars, including container and bus spaces, allowing for sampling and sale of the product.
As Official Sponsor and Celebration Partner of the Color Run London, taking place on Sunday 8th of July, Skinny Brands will have their own designated Skinny Brands area at the finish line, where runners will have the chance to celebrate completing the challenge. Skinny Brands are the exclusive alcoholic drink supplier on the day, which will be on sale from their signature double-decker Skinny Bus.
Gary Conway co-founder of Skinny Brands, comments: "We have big plans for Skinny Lager this year and our comprehensive sponsorship and activation campaign continues with the RFL and The Color Run. These partnerships give the brand a new platform to showcase Skinny Lager to audiences of passionate and devoted individuals across numerous sporting and lifestyle events.
"It's all about getting people to try it in 2018. We plan to sample over one million bottles with consumers this year through our extensive event programme. It is truly a unique lager that tastes great, contains 89 calories, doesn't compromise in any way and the reaction from consumers so far has been incredible. This is just the beginning, so let's raise a cold one to the Skinny revolution."
For more information about Skinny Brands' products, please visit www.skinnybrands.com and follow @SkinnyLager.