LET'S GET SOCIAL – DESIGN TIPS FOR ENTERTAINING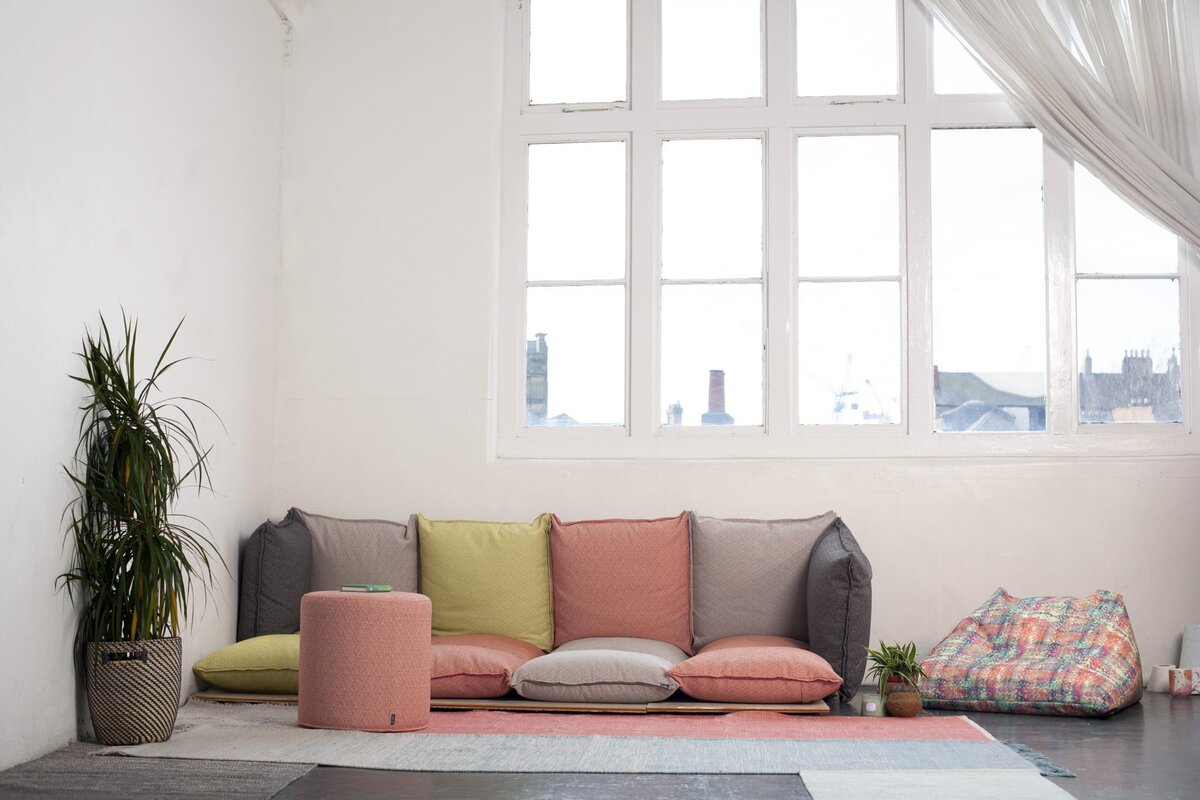 As the summer social season gets underway, having flexible, comfortable seating is key for ensuring guests feel welcome.
Allison Chatten, interiors specialist and designer at Bazaar Group, said: "Summer is a time to re-connect with friends, family and the natural world, celebrating the long evenings and warmer days – whether it's a planned BBQ or an impromptu visit for a chat outside in the late afternoon sun.
"With so many people living in increasingly small spaces, moving odds and ends of furniture from room to room or into your outdoor space when friends come over becomes the norm. Our compact and easy clean Serenity collection from the Icon brand has been designed specifically with urban professionals in mind – those who enjoy socialising after a hard day at work but are limited on storage space. The pieces have an interior look and feel, and are lightweight enough to be easily moved upstairs, downstairs, indoors and out. The ingenious woven but water and stain repellent fabric makes them ideal for creating a comfortable oasis for friends to enjoy on roof gardens or balconies."
Allison added: "As a designer, and perfectionist it has always been a bug bear of mine when a room's design is sacrificed by bringing mismatched or awkward furniture into the room when guests arrive. Easily lifting through comfortable, low level seating that works in harmony with your surrounding space will create a relaxed and informal atmosphere that friends and family will love to visit. When you wave goodbye at the end of the day its important these items have a permanent use in the home rather than having to be stored away. This is the secret to making every inch of your space work harder! Why not turn the corner of your bedroom into a reading (or napping!) corner, and make sure any pouffes are tall enough for use as dressing room stools or lamp tables. Every detail of this collection has been designed to give people the tools to create an ambient social environment that fits fluidly into every room in the home all year round."
Here are Alison's tips for creating the perfect social space:
Look for furniture which is comfortable for different activities. For example, the height and width of the Serenity Stool has been specifically designed so it is comfortable for use as a dining room chair, a foot rest or a sofa side table.
Choose furniture that is easy to keep clean and water resistant, so it won't be damaged by sudden downpours or a spilt glass of wine.
Look at the different ways people interact with furniture in different situations – for example lounging, sitting upright to chat, stretching out legs, tucking feet underneath their body and choose furniture that adapts to those needs. The Serenity Lounger is a laid back seat great for sunbathing and yet it is easy to re-mould into an upright position to make chatting with friends easy.
Make sure you can tuck seating away easily when not in use. Footstools and pouffes are great for adding extra seating while taking up less space than chairs.
Think about the space you have and how the atmosphere you create affects how your guests interact with each other. Make room for standing, add clusters of floor cushions and make sure there are enough stable surfaces to put down drinks or plates. It's important people aren't at drastically different eye levels when seated as this can feel awkward.
Accessorise with cushions and throws, which can be used for guests to keep themselves warm if the temperature dips. They also help make a space feel more personal and homely.
Low level seating is great for creating a relaxed atmosphere.
Soft, light pastel tones are perfect for creating a summer vibe, and yet they don't look out of place indoors, whereas brighter or garish colours create a disjointed feel in the wrong room.
Keep on top of clutter and make sure everything has a home – it's harder to relax in a busy or messy room.
Icon is part of the Bazaar Group, a leading soft furnishing manufacturer based in Northumberland. As well as Leda, the Bazaar Group's brands include Leda, Eden Learning Spaces and Bambeano.