Multi-million pound refurbishment begins at Ramada Leicester Stage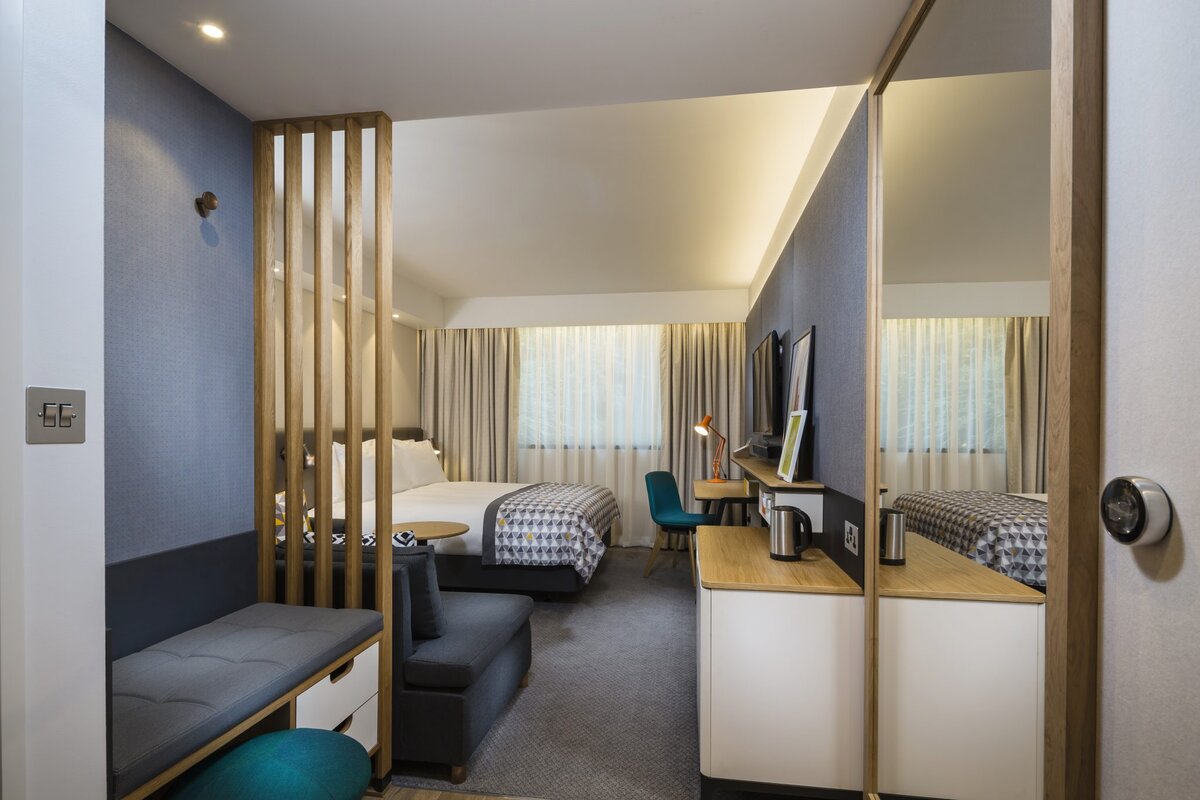 The London Town Group is to undertake a multi-million pound refurbishment of The Ramada Leicester Stage hotel to rebrand as the Holiday Inn Leicester Wigston.
The hotel's remodelling and refurbishment plan is now under way, with a substantial amount of the work to be carried out for a planned reopening in late Summer 2018.
The hotel will feature 80 of the latest design; fully air conditioned Holiday Inn bedrooms, the new open lobby Holiday Inn concept, Starbucks Coffee, meeting rooms, Stage Suites function rooms and a Bella Italia restaurant.
The stunning Stage Suites are able to accommodate from 50 to 350 guests reception style or 250 guests for a wedding breakfast. There is free on-site parking for coaches and up to 150 cars.
The perfect location, facilities, function rooms and the range of brand new bedrooms make the venue ideal for a variety of business related activities including meetings, gala dinners, team away days or even team building days. The Holiday Inn Leicester Wigston is also fully licensed for civil ceremonies.
David Greenwood, who has been the General Manager at Ramada Leicester Stage for the past 10 years, explained, "We can't wait to give our beautiful hotel the restoration it deserves, and give Leicester a hotel and function space it can be proud of"
Other hotels based in the region are the Sheffield Metropolitan and Mercure Nottingham City Centre both of which have also undergone major refurbishment in recent times.