CLARIDGE'S HAVE DECIDED TO GO ALL THE WHEY WITH WHEY'D PROTEIN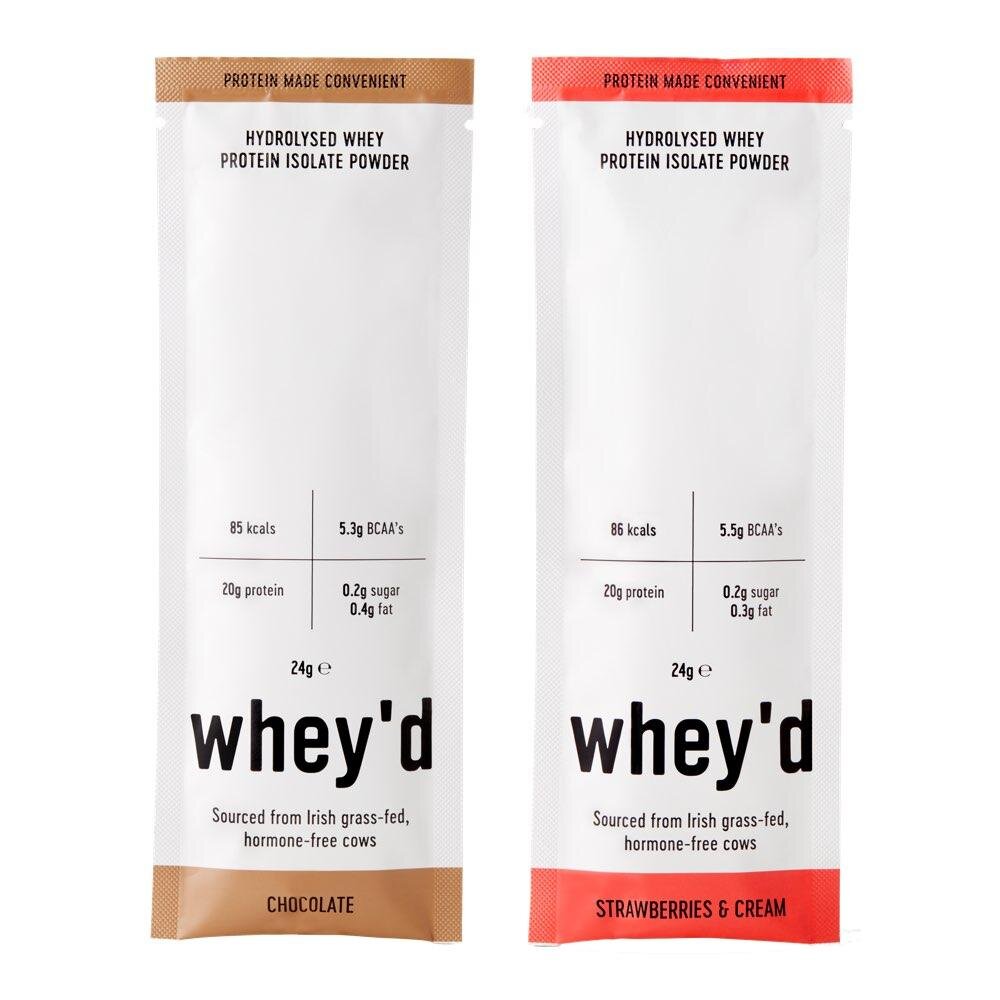 – Luxury 5-Star hotel, Claridge's, are now stocking whey'd protein in their gym in Mayfair.
– whey'd is made using only the purest form of fast-acting whey from sustainable farms in Ireland
– Perfect for elite athletes, casual gym-goes and everyone in between.
whey'd, who hit the market earlier this year, offering a unique and sleek design for their simple to use, easily accessible and highly functional single-serve protein sachets have just secured themselves a luxury spot in Claridge's Gym in Mayfair.
Since the 26th March 2018, both members and guests of Claridge's have been able to enjoy the delicious taste of whey'd before or after their workouts. whey'd currently comes in two delicious flavours: Strawberries and Cream or Chocolate, and Claridge's talented brigade of chefs have specially designed both a whey'd protein ball and a whey'd shake to help you refuel.
Created for elite athletes, casual gym-goes and everyone in between, its unique formula is perfect for encouraging growth and maintenance of muscle mass. And its portable single serve packaging has been designed for ease and simplicity, with every premium whey'd sachet containing 20g of protein and more than 5g of BCAAs per their 24g servings.
Founded by Adam French – who has an extensive background in Sports Science and Nutrition, "whey'd offer a simple solution to an otherwise overcomplicated and over-processed industry. We only use the finest ingredients in all our whey'd sachets – no gimmicks and no falsely marketed products. Just high-quality whey; nice and simple" explains French.

He continues: "We are absolutely delighted to be working with Claridge's as their sole sports nutrition supplier. Every aspect of their business is of the highest quality, which is something we strive for ourselves, so this partnership is a testament to how hard we have worked on making sure whey'd is the best in the market, and we are excited for what's to come."
whey'd is already stocked in some of the top gyms across London due to its convenient single-serve design but has now migrated its way into the heart of Claridge's Gym after impressing Head Trainer and Founder of fitness brand Freedom2Train Steve Mellor.
"I am very happy to now be able to offer our members and guests the very best post-workout recovery shake. Recovery between sessions is key and whey'd offers the highest BCAAs content gram for gram and the highest protein content making it very lean on calories which is perfect! Plus, it tastes great too." Steve comments.
Backed by 17 years of scientific research and sourced from 100% grass fed, hormone-free, GMO-free dairy cows from family-run farms in Ireland, whey'd put traceability, purity and community at the heart of its focus.
Alongside the partnership with Claridge's, Adam and Steve will both be posting some incredible gym workouts on their respective social channels for you to try out on your next trip, or at home – showcasing that whey'd is accessible and convenient in every way.