BLOOM SERVICE! ST GILES HOTELS UNVEILS UK'S FIRST PLANT-BASED ROOM SERVICE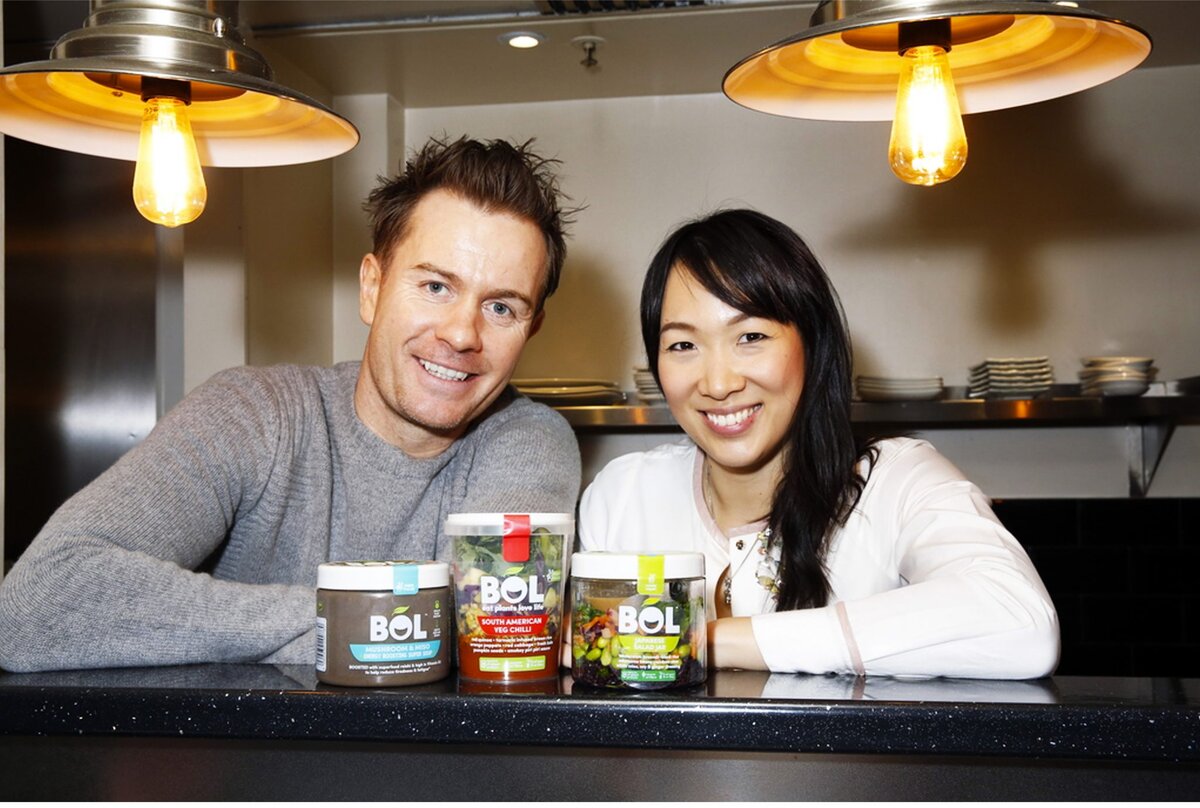 New partnership is in response to growing customer demand for healthier options
The deal also forms part of St Giles commitment to healthy living, as part of Hotels with Heart foundation 
 St Giles Hotels and BOL Foods today unveil a partnership giving London travellers the opportunity to order delicious plant-based food to their rooms, a UK first.
The announcement comes after one in ten UK adults revealed a desire to go vegan in 20181. Last month, The Good Hotel Guide also found that a lack of vegan food is one of the top customer complaints2 when travelling. St Giles Hotels began investigating how it could better serve its busy guests, simultaneously its CEO Abigail Tan-Giroud discovered the colourful pots and jars on her lunch and instantly fell in love.
BOL recipes are packed with fresh natural ingredients, vitamins and plant-based goodness. All BOL's Veg Pots, Salad Jars & Super Soups provide at least two of your five a day, are packed with protein, under 400 calories and provide around 20% of your daily RDA.
Until today BOL was only available through supermarkets (Tesco, Sainsbury's, Waitrose), London independents (Wholefoods, Planet Organic, As Nature Intended), Ocado and Amazon Fresh. St Giles CEO, Abigail Tan-Giroud, reached out to BOL to establish the offering as a way of providing her forward-thinking guests with the facilities to enjoy a modern diet. Her ambition is to lead the way in transforming room service from beige, boring and unhealthy to better meals that are kinder to the planet.
BOL favourites, including their Thai Coconut Curry, Sri Lankan Sambar & Smokey Tomato & Lentil Super Soup, are just a selection of the dishes that will be available on the room service menu.
Abigail Tan-Giroud, CEO of St Giles Hotels, said: "The partnership with BOL is a result of a growing trend in hotel guests looking to keep up their healthy habits when travelling abroad, especially on business.  We have seen a dramatic increase in visitors requesting gym passes, vegan and vegetarian restaurant recommendations and guides for running and cycling in the city. Our partnership is an exciting step towards the future of room service and a reflection of London as the conscious cosmopolitan capital."
Paul Brown, CEO of BOL Foods, said: "Our purpose at BOL is to make it easier and more accessible for people to eat plants, and what's easier than having them delivered to your hotel room? We are delighted to have partnered with the team at St Giles Hotels to offer this opportunity to their guests. 2018 is going to be a busy year for BOL and we're excited to kick it off with a bang by partnering with such a forward-thinking hotel brand.
Vibrant BOL meals will be available for room service delivery at St Giles London Executive Suites from 12th February.