LEICESTER SQUARE'S CULINARY SCENE SET FOR A REVIVAL WITH LAUNCH OF PETIT BISTRO BY RANDALL & AUBIN FOUNDERS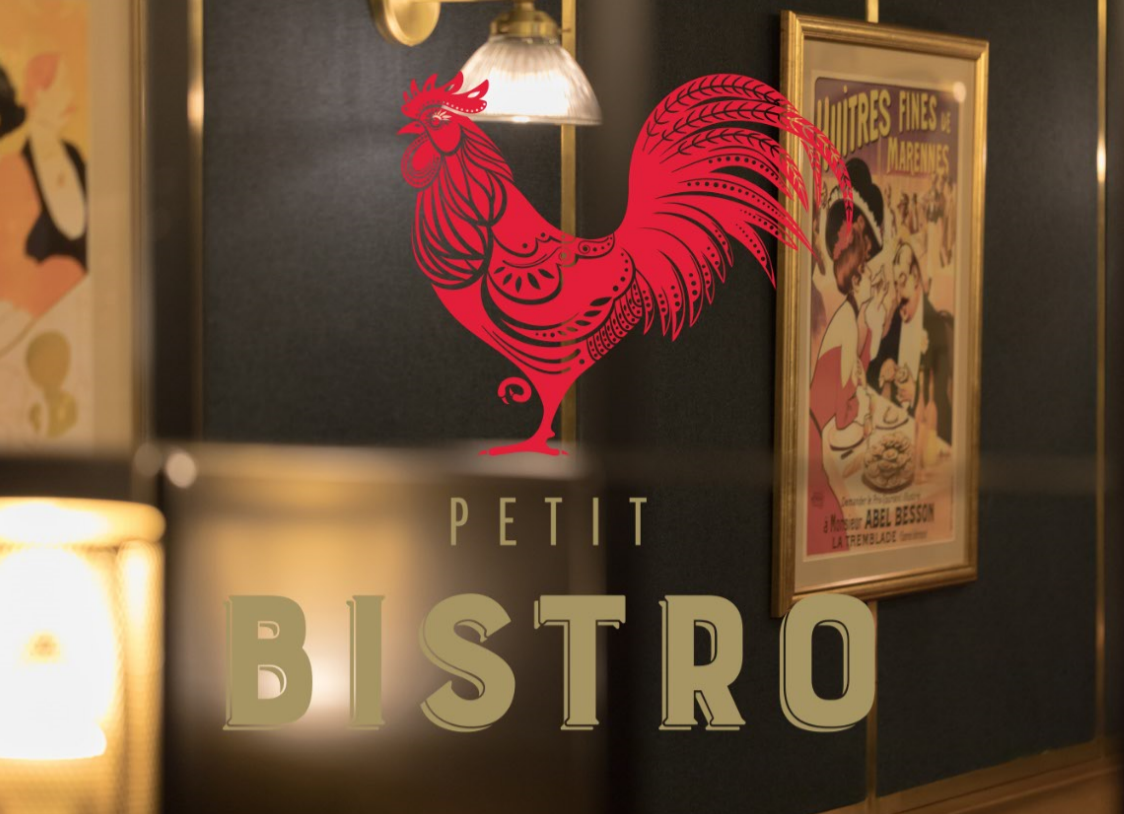 Victory House, London Leicester Square partners with acclaimed restauranteurs Ed Baines and Jamie Poulton for quintessential Parisian dining in new London flagship hotel
Leicester Square's culinary scene is set to be revitalised with an exciting new partnership between luxury boutique hotel Victory House, London Leicester Square -MGallery by Sofitel and acclaimed London restauranteurs Ed Baines and Jamie Poulton. Victory House, a new London flagship, officially launched in the heart of the West End in November 2017 and the restaurant, Petit Bistro, is independently operated by the founders of legendary Soho and Manchester restaurant Randall & Aubin.
Located on the ground floor, Petit Bistro is an intimate restaurant that promises a little slice of Paris in the West End. The concept is based on the small quintessentially French bistro with a focus on simple, delicious food created from authentic and superb quality ingredients, beautifully presented in a warm, inviting setting. It's the perfect retreat in London's bustling entertainment district.
The restaurant seats 70 guests, 30 indoors and 40 on the terrace, serving a breakfast, lunch and dinner menu (7am until 11pm).  Free-range, premium quality meat is supplied from the Queen's butchers Aubrey Allen, as well as freshly-produced artisanal French bread and the finest cheese sourced from their expert cheese monger based in Yorkshire. Signature dishes include: Poulet Rôtis – a Nature & Respect hand-reared French chicken, roasted and served with mustard dressed green beans; aged flat iron Black Angus steak with sauces or garlic butter and French fries; and fresh fish sourced from Peterhead, Rye, Cornwall and Brigham, all sent directly from net to plate by their small selection of trusted suppliers. A Menu des Vins features wines predominantly from all the favourite French regions with a few excellent New World wines, sourced from boutique suppliers.
Designed by renowned architects Michealis Boyd, who have previously worked with Soho House Group to create interiors for Soho Farmhouse and Babington House, the restaurant has many of London's most famous theatres on its doorstep.  Within walking distance of Soho, Covent Garden, Piccadilly Circus and St. James's and the host of theatres, cinemas and entertainment venues this vibrant area offers, Petit Bistro is the perfect choice for a spot of pre or post-theatre dining.
Restauranteur Ed Baines said: "The ethos of our restaurants is always to deliver a dining experience that we ourselves enjoy – focused on pleasure, with hearty, honest, fantastic cooking, served flawlessly yet informally.  Petit Bistro's enviable location in the heart of the West End means we're surrounded by other eateries, but we're not trying to compete with the mass market. Our focus is firmly on delicious food, premium ingredients and exemplary service."
Aiden McAuley, SVP Operations LUXE Europe at AccorHotels, said: "We believe that our new London flagship property Victory House provides a unique offering in the heart of the West End and a cosy, chic retreat in the buzz of the city.  It's for this reason that Ed Baines and Jamie Poulton are the perfect culinary partners.  As two of London's most acclaimed restauranteurs, they are perfectly placed to offer the dining experience that the hotel's individual character requires – a chic, relaxed, intimate and high-end bistro tucked away in London's bustling entertainment district."
Victory House, London Leicester Square – MGallery by Sofitel represents the latest iconic addition to the MGallery collection, offering 86 stylish and contemporary bedrooms overlooking one of London's most famous and vibrant landmarks.  The property's unparalleled location provides visitors with privileged access to the capital's world-renowned cinema scene and a front row seat to Leicester Square's film premieres in the heart of the West End.
For further information on Petit Bistro, Victory House, London Leicester Square visit: www.petitbistrolondon.co.uk and www.sofitel.com