Sweet taste of success for multi-award winning Fracino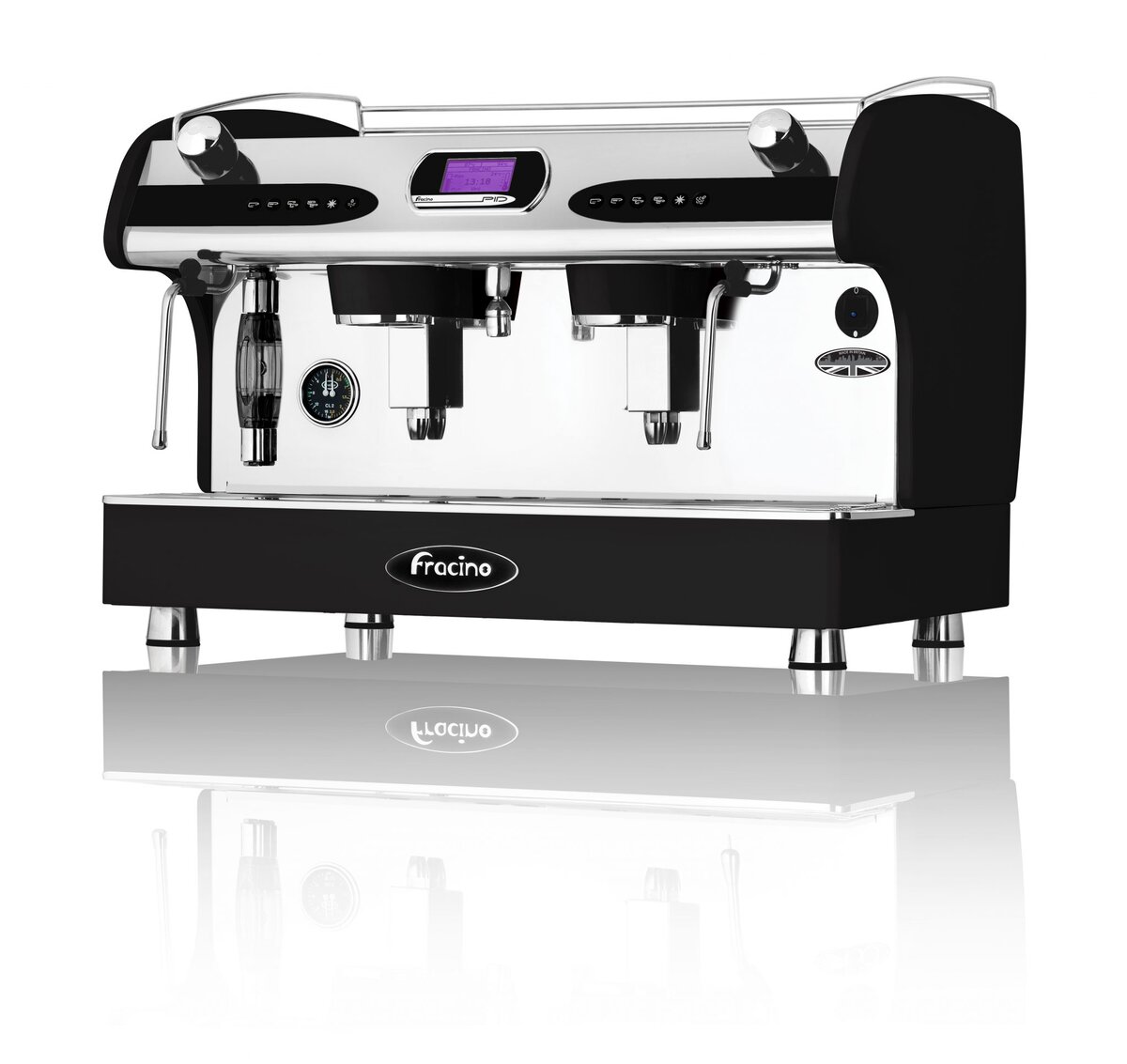 As 2018 gets underway, espresso machine manufacturer Fracino continues its trailblazing success. Consistently delivering world-class manufacturing techniques, around 80 per cent of components are fabricated in-house. The result is a hugely popular range of competitively priced premium espresso and cappuccino machines. A champion of British manufacturing craftsmanship and a member of Made in Britain, Fracino boasts a strong network of UK distributors and clients include Subway®, Patisserie Valerie and Living Ventures Restaurant Group.
Powerful products  
Fracino's extensive range of espresso machines include a fully automatic bean-to-cup Cybercino machine, hand fill compact machines and a range of traditional espresso machines. Its Dual Fuel espresso machine range is perfect for the rapidly growing mobile coffee market.
Romano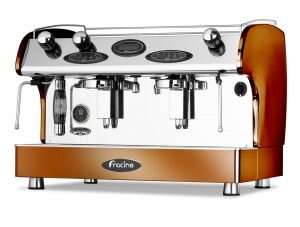 The Romano is a strikingly stylish machine. Available with 2 and 3 coffee making groups, a hot water valve fitted with an anti-splash nozzle and stainless steel steam tubes for frothing milk.
It boasts all the power, technical qualities and reliability synonymous with Fracino products, in a stunning but elegant look to create the ultimate bar furniture.
Romano Luxury
Fracino's Romano, finished here in stunning polished copper plate and with a bespoke logo in the illuminated rear panel, exudes the 'premium luxury' factor.
The Romano fuses style and award-winning technology – elegantly combining classic curves and modern styling with contemporary, premium quality materials and close attention to detail. The bespoke finish Luxury range is also available in 2 or 3 group versions.
P.I.D.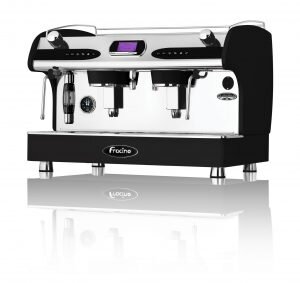 The revolutionary P.I.D. is available with 2 or 3 groups. Each group has its own individual boiler, whilst hot water and steam are provided by a large 14 or 20 litres boiler for the busiest venues. Its array of control and diagnostic features allows the user to adjust and fine-tune various elements to consistently create the perfect espresso. Most features are controlled by a simple and easy to use LCD display mounted on the front panel.
It is available in a choice of gloss white, burgundy, black and stainless steel featuring an illuminated back panel.
Luxomatic grinder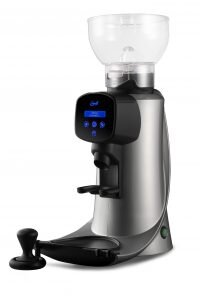 Perfectly suited for more intimate settings, Luxomatic grinders are equipped with the most sophisticated sound proofing technology. The elegant looking grinders will grind at just 55 decibels, resulting in consistently ground coffee, with little background noise. They offer touch screen selection for single or double espresso Grind on Demand operation.
Bambino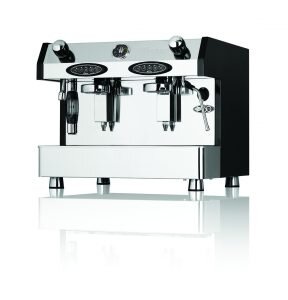 A high quality 1 or 2 group espresso coffee machine with semi-automatic or electronic options, the Bambino provides exceptional value and bespoke branding. Each machine has a hot water valve and single steam tube for frothing and steaming milk. With a large boiler and efficient heating element, every Bambino is hand built using only the finest stainless steel, copper and lead-free brass. All working surfaces, steam and hot water tubes are made in 304 stainless steel, with a Zintec powder coated chassis finished in an attractive metallic anthracite colour; or as an optional extra, polished stainless steel side panels for a luxury finish.
Contempo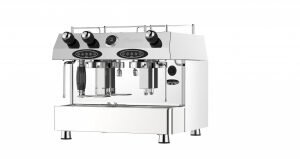 The Contempo boasts a stainless steel finish that shines like polished chrome and the design makes for a stunning, yet timeless focal point in any café, bar or restaurant.
Semi-automatic or electronically controlled, they are available with 1, 2, 3 or 4 groups for making coffee and each machine has a hot water valve and two stainless steel steam tubes for frothing and steaming milk. All have large capacity boilers, high-powered elements and are hand built to the highest standards, using only the finest grade materials.
Classico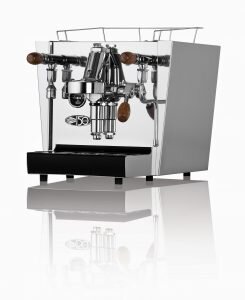 The contemporary, compact, manual fill Classico machines are particularly relevant in venues where space is at a premium or plumbed water is unavailable. Dynamic and sleek, these latest low volume professional/semi-professional coffee machines are reliable, durable and user friendly.
The stylish machines are ideal for sites requiring between 50-70 coffees daily – revolutionising the espresso experience in offices, hairdressing salons, boutiques, pubs, bars and homes. Making two drinks and steaming milk simultaneously, these unique machines feature a high-powered element and a full sized E61 commercial group, operated by a stylish lever switch to enhance their visual presentation.
Duel fuel machines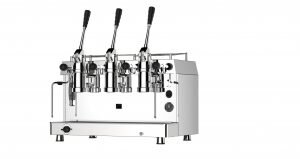 The Fracino 1, 2 & 3 group Contempo and Retro coffee machines are also available as a Dual Fuel option. With the same great specification as Fracino's regular 1, 2 & 3 group machines – but with the option to use LPG, Butane or electricity – they provide unrivalled flexibility and mobility whilst retaining high volume output. These machines are ideal for mobile catering units and 'espresso on the go'.
Their high-powered gas burners provide the equivalent power of their electric counterparts, ensuring that there will be no loss of steam pressure during busy serving periods. Fracino's gas machines are the most powerful in the world.
Multi million pound investment programme 
Fracino has scooped 17 accolades since 2013 and exports to over 70 countries globally. Its latest multi million pound investment programme features a state-of-the-art showroom, a Technical Training Centre of Excellence and an extended service and spares facility.
Contact Fracino at [email protected] or 0121 328 5757 www.fracino.com