Chambord Liqueur festive gift set!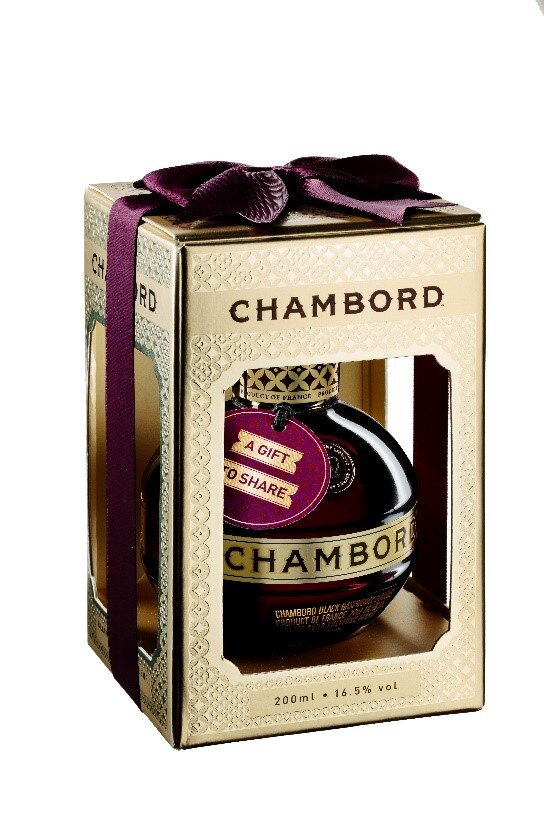 The Christmas tree sparkles most brightly when there are presents beneath it. Wish your belles and beaus Joyeux Noël with a 20cl bottle of Chambord Black Raspberry Liqueur packaged in a beautiful gold box with a petit bow. A gift to make the eyeballs twinkle.
Give family and friends the Royale treatment this year. Serve Chambord with their favourite fizz and top with a raspberry. Et voila! You have a delicious Chambord Royale to make the tonsils purr like a baby koala.
If the black raspberry is calling, follow your pincers to Tesco and Asda (UK wide) from mid-November where this beautiful ribbon-wrapped box will be on offer for £6.00. The purse will be happy, non?
Chambord is also available in its original gold box at major supermarkets nationwide RRP £7.00. Bon!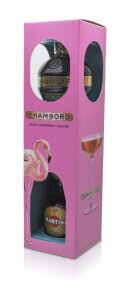 Chambord and Martini Prosecco gift set
Hip-hip! Chambord is available with your favourite fizz in one magnifique gift set. Add this pretty package, which has a 20cl bottle of Chambord Black Raspberry Liqueur and a 20cl of Martini Prosecco, underneath your Christmas tree to make the taste buds happy.
This fantastique set is available in selected Tesco stores from mid-November RRP: £12.00.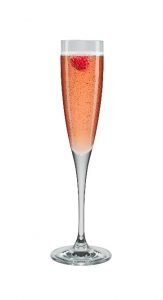 Chambord Royale
You take the fizz, you top with Chambord, and puff! Now watch the bubbles storm.
Ingredients
15ml Chambord Black Raspberry Liqueur
125ml Champagne, prosecco or cava
1 fresh raspberry
Method
Pour your favourite fizz into a flute glass and top with Chambord. Garnish with the all-important raspberry.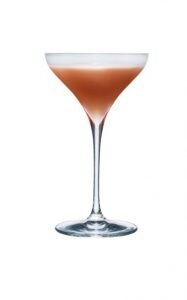 French Martini
Take pineapple juice and shake, shake, shake it with Chambord and vodka. And Voila! You have the French Martini.
Ingredients
20ml Chambord Black Raspberry Liqueur
40ml vodka
60ml pineapple juice
Method
Vigorously shake Chambord with vodka, pineapple juice and plenty of ice.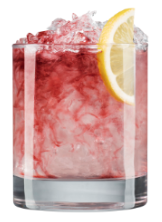 Bramble
Christmas calls for a classic cocktail, and for our petit gin lovers, this one is magnifique!
Ingredients
25ml Chambord Black Raspberry Liqueur
25ml gin
20ml fresh lemon juice
Lemon wedge
Crushed ice
Method
Take a glass that is short and fill to the top with crushed ice. Pour in gin and lemon juice, stir and add Chambord. Finish with a lemon wedge hat.