ADD A TOUCH OF ELEGANCE THIS FESTIVE SEASON WITH GREY GOOSE'S CHRISTMAS INSPIRED GIFT PACKAGING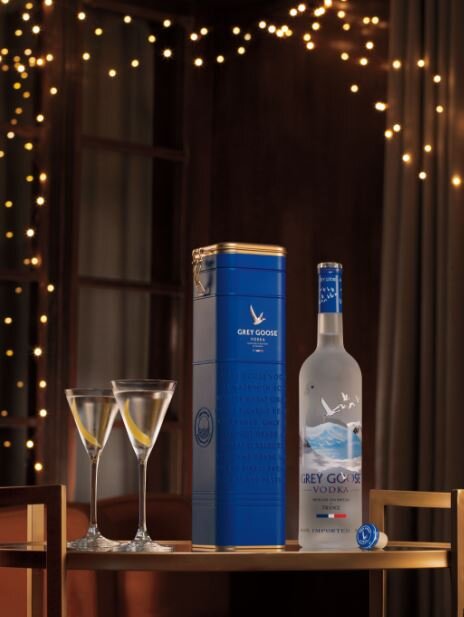 ADD A TOUCH OF ELEGANCE THIS FESTIVE SEASON WITH GREY GOOSE'S CHRISTMAS INSPIRED GIFT PACKAGING
The perfect Christmas cocktail begins with the extraordinary character of GREY GOOSE vodka, with its naturally rich and full bodied taste. GREY GOOSE, the world's best tasting vodka, handcrafted using the finest French ingredients, has announced the launch of its new limited edition packaging ahead of the Christmas period.
The Limited Edition GREY GOOSE Gift Box offers a light-weight metallic casing featuring a unique festive design. Blushed in the signature GREY GOOSE blue, the metallic casing is inspired by the traditional bread tin associated with the single origin French wheat, from the Picardie region, that goes into making the world's best tasting vodka. This limited edition gift can be purchased exclusively at Harvey Nichols and Selfridges (RRP £50).
The GREY GOOSE Gift Tube offers an alternative gift package option featuring a vibrant cylinder design and will be available from all major grocery retailers including Waitrose, Ocado and Sainsbury's (RRP £38.99).
Both gift options contain a 70cl Grey Goose original.