LOYALTY SCHEME BOOSTS CUSTOMER RETENTION AT WINDSOR HOTEL VISITED BY QUEEN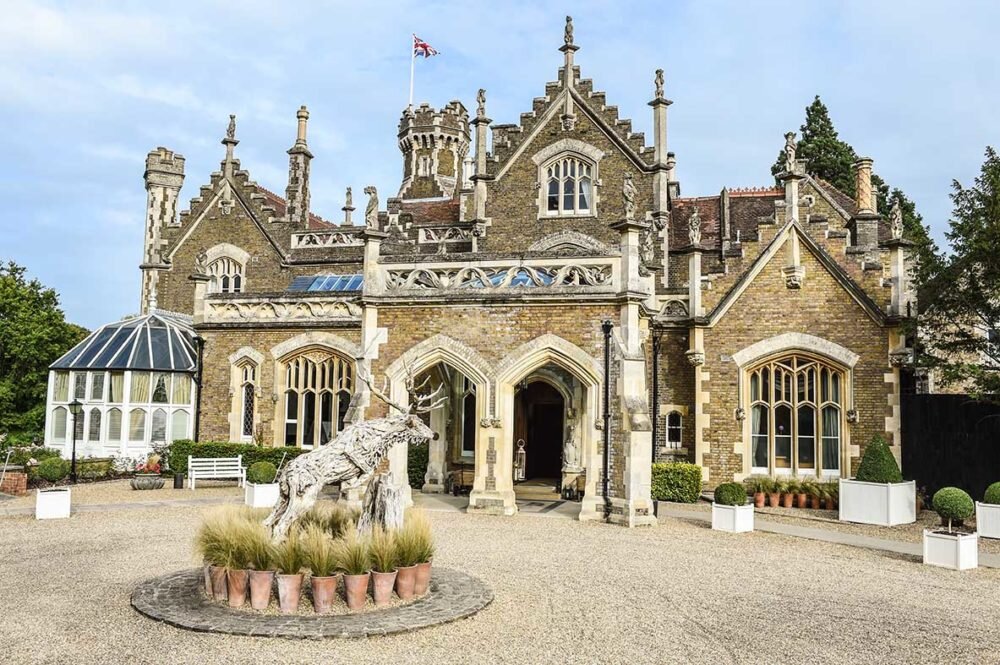 A new loyalty scheme is helping to boost guests and revenue at a Windsor country house hotel that counts the Queen as a visitor. Loyalty Pro, one of the UK's leading Loyalty & Reward schemes providers, is working with The Oakley Court in Windsor. The award-winning 118-bedroom hotel wanted a flexible and interactive loyalty system that allowed their guests to have instant and direct access to their reward points both online and within the hotel.
Card holders are rewarded with £1 for every £20 they spend in the hotel's bar, restaurant or terrace. The Loyalty Pro scheme comes with a range of marketing tools following the issue and sign up to a branded card allowing the hotel to target their marketing activity to their customer base via text/SMS, email and interactive app.
A second separately branded loyalty and reward scheme, The Business Club, was also implemented which is exclusive to corporate guests and their use of the facilities, including conference, meeting rooms and accommodation.
In just six months, the two loyalty schemes have generated the hotel an extra £115,000 in revenue.
Jake Roche, Marketing Executive for The Oakley Court, which has been the setting for many films, said: "We had a very basic loyalty scheme in place but it was outdated and rigid.
"We wanted a new, flexible and interactive system so we could interact with, market to and thank our loyal guests for their ongoing visits.
"We are delighted with the Loyalty Pro system and its ability to be personalised to our brand. We're also impressed by the ability for our marketing team to use data to appeal to relevant demographics within this audience.
"Using the data we have collected from our loyalty card members, we can identify trends in their purchases which allows us to send targeted offers and special events we know they'll be interested in.
"Our staff and customers love the scheme, which is evident in the number of cards registered and the high number of reward points issued and registered in the early months of the scheme. As a hotel, it's never been easier for us to reward our guests for their loyalty, commitment and feedback."
Rob Meakin, Technical Director of Loyalty Pro, said: "We are delighted to be providing The Oakley Court with our industry leading loyalty platform which is helping them to grow and engage with their customers and create their own point of difference in a competitive market place."
Loyalty Pro has a strong heritage in technical build, supply, delivery and maintenance of loyalty scheme and are experts in customer loyalty and engagement.