Jamaica Cove Rum launches 2nd flavoured variant – Black Pineapple Rum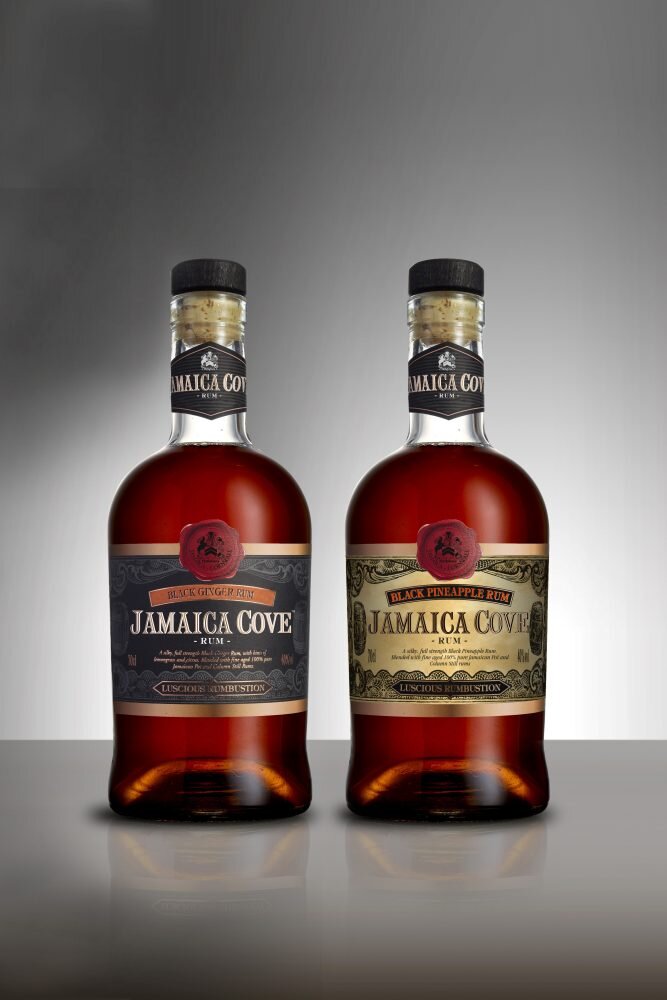 Portmore Rum Company, a newly formed spirits business which manages the brand Jamaica Cove Rum, and recently launched a Black Ginger Rum, has tapped into the rapidly upward-moving trend for pineapple flavoured rum, with a new variant: Jamaica Cove Black Pineapple Rum. The new rum, which is being launched by Mangrove, is a blend of Jamaican Pot and Column Stills, laced with pineapple, for a luscious tropical flavour profile. Like its Black Ginger Rum counterpart, the Black Pineapple Rum is aged for up to three years and has an ABV of 40%.

Jamaica Cove Black Pineapple Rum is the perfect base for adding depth and pineapple 'kick' to classic Pina Colada's – currently tipped as the "Next Big Thing" in cocktails.
The Jamaica Cove Rum brand draws its inspiration from tales of smugglers landing on Cornwall's
beaches in the dead of night in small skiffs. The coves around Falmouth became a favourite
smuggler's haunt; shipwrecks were marooned off the rocky Cornish coast and the coves were
used to conceal the plundered Jamaican Rum and botanicals on board. The Jamaica Cove Rum
name replaces "Jamaica Inn 1750" which was originally used to soft launch the Black Ginger Rum
in the UK in early August. It strengthens the global imagery of Cornwall's historic smuggling past and the trading link between Jamaica and Cornwall, alongside its rumbustious activities.

Nick Gillett, Managing Director of Mangrove, comments: "Jamaica Cove Black Pineapple Rum, alongside their Black Ginger Rum are flavourful, quality additions to the Mangrove portfolio. The infusion of pineapple – which is an increasingly popular ingredient amongst bartenders – with a quality Jamaican rum offers greater depths of flavour for creative cocktail making."
Jamaica Cove Black Pineapple Rum has an RRSP of £22 (70cl) and will be targeted at both the on and off-trade. International distribution is being sought. For more information please contact Mangrove's Stefanel Tok via [email protected] or [email protected]