Five ways to protect your property against grease fires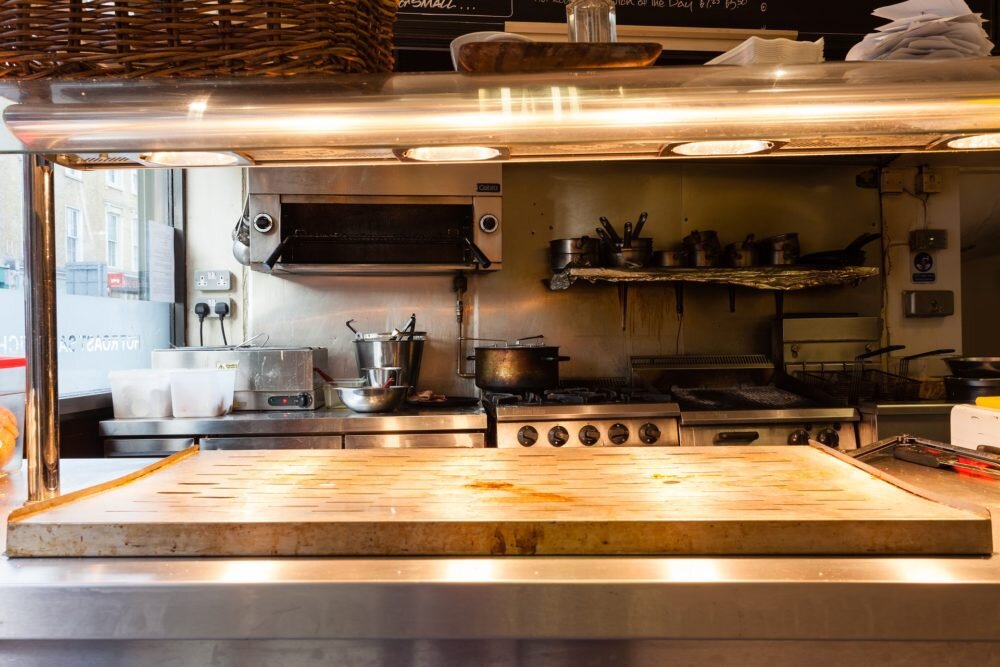 By Rob Dakin, Property Risk Control Manager, AXA
Grease fires are one of the biggest risks faced by owners in the hotels, hospitality and leisure sector, with major blazes not only wreaking havoc with your property but also causing untold damage to your reputation and bottom line.
Three high-profile incidents made the news in July alone. Somerset-based hotel Babington House had to be evacuated after a fire started in the kitchens; the ventilation system of a restaurant on Edgware Road, London caught fire, forcing police to cordon off the area; and a pub regular was treated for smoke inhalation after a chip pan fire at the Never Say Die bar in Essex.
These blazes can be very costly. In the past five years, damages worth more than £55m have been caused by grease-based fires in commercial properties. And deep fat fryers and chip pans are only part of the problem. Trendy cooking equipment, such as char broilers and salamander grills – which also spread grease around a kitchen – can also be the cause of serious fires.
Meanwhile, kitchen filters, ducts and flue units, which can become the home to years of greasy build-up if not properly cleaned, can cause a small fire to spread quickly and engulf an entire building.
However, there are some simple steps you can take to make sure you only hit the headlines for the right reasons. Following the below can not only help you properly manage your risks but is the first line of defence for protecting against fires.
Regularly change your cooking oil – Changing your oil can lower your risk. Older oil ignites at a lower temperature, meaning it is more likely to catch fire.
Properly maintain and check your kitchen equipment – checking your cooking equipment on a regular basis is vital. Tests should be carried out frequently to ensure your equipment works – especially temperatures gauges on fat fryers and thermostat failure shutoff devices.
Create a vigorous cleaning regime – almost all professional kitchens already have high standards of cleanliness. However, professional, thorough cleaning of ducts and flue units at least every six months are a must, as is the weekly cleaning of filters.
Consider investing in a fire suppression system – the £5,000 cost of a suppression system for the average kitchen might seem expensive but it could be worth its weight in gold. A suppression system will detect kitchen temperatures and use safe oxygen suffocating chemicals to snuff out a fire before it spreads. Most systems will also allow you to clean up and start trading again on the same day.
Check your level of business interruption cover – make sure you have proper business interruption cover in place. Business interruption helps your premises bring in income in the event it has to close. Most polices offer cover for up to a year but think about whether this would be enough time to get you back on your feet – and at the level you operated before the incident.