Grahame Gardner: Setting the style for the hospitality market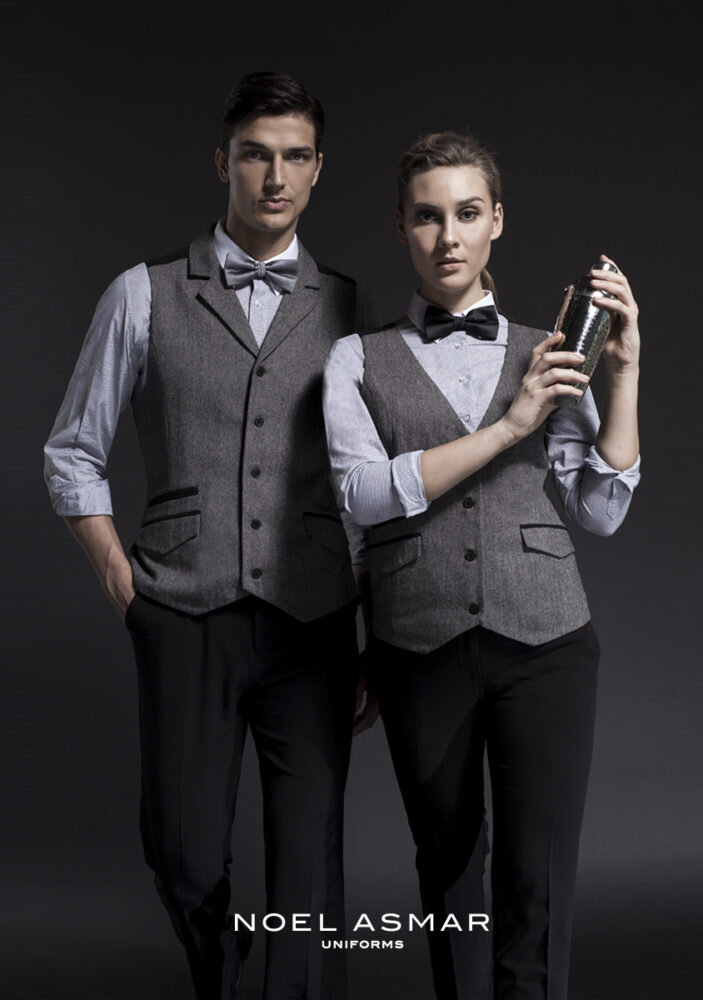 Grahame Gardner, leading uniform supplier to the UK hospitality industry, has unveiled its latest range of sophisticated workwear in partnership with the internationally renowned brand, Noel Asmar.
From sleek, fashion-led designs to everyday staples, the Leicester-based organisation is the official UK supplier for Noel Asmar, offering a variety of workwear collections to suit all areas of the hospitality industry.
Gemma Puffer, head of marketing at Grahame Gardner, said: "We're thrilled to present the UK hospitality market with our exclusive range of workwear, ideal for hotels, spas, restaurants and other establishments in the hospitality sector, seeking to create a professional identity for staff across all areas of the business.
"With our long history of providing uniforms, we ensure every item we offer our customers is made to the highest quality and offers both style and comfort – something that's vital not only for the wearer, but crucial in a service led industry, when it comes to making a great first impression on the customer.
From jackets and tunics to trousers, capri pants, blouses and skirts, Grahame Gardner's range of hospitality workwear caters for men, women and unisex. A wide range of style, colours, fabrics and sizes are available throughout the collections.
And as well as looking stylish and fitting well, each garment is designed to work hard, too, with fade-resistant and shrink-proof materials ensuring uniforms are easy to care for and will stand the test of time.
Grahame Gardner can also customise uniforms and copy virtually any design or logo directly onto garments through state-of-the-art printing techniques, embroidery and monogramming.
Gemma added: "At Grahame Gardner we're proud to have built a reputation for delivering workwear that combines luxury and style with substance.
"We understand the wants and needs of the hospitality sector – it's a tremendously busy industry and no day is ever the same. Therefore, we understand workwear needs to be up to the job, too.
"Our garments look good and give a professional, polished appearance, while working hard for the wearer, using the latest fabric technologies and techniques to ensure quality and comfort throughout."
Founded in 1907, Grahame Gardner Ltd has more than a century of expertise within the workwear industry, designing and manufacturing innovative garments for a wide variety of sectors from hospitality to healthcare.
For further information about Grahame Gardner and its workwear collections, visit
0116 255 6326