FRENCH RESTAURANT SET TO OPEN IN SOUTHPORT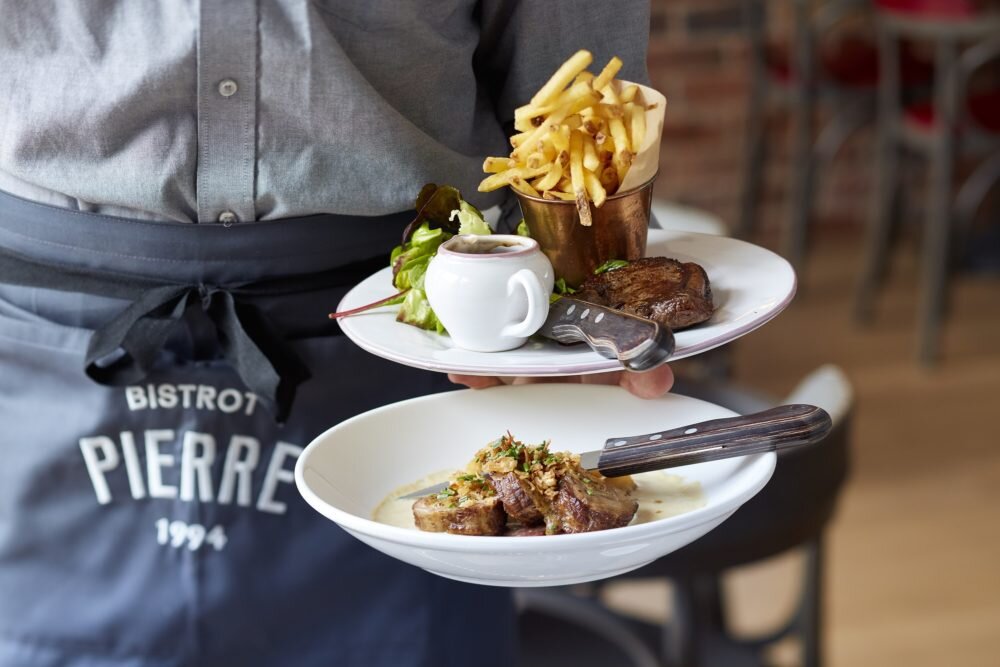 INDEPENDENTLY-OWNED French restaurant group, Bistrot Pierre, which specialises in great value French dining has confirmed it is opening a new restaurant in the former Russell and Bromley store in Southport.
The site will benefit from almost £1 million of investment to transform the premises into a bistrot for 140 diners and create up to 50 jobs for local people.
Major renovation work will soon begin in the building on the corner of Lord Street and Neville Street to create Bistrot Pierre's beautiful French-styled interiors in readiness to open in Autumn 2017.
Sue Potter from GY Architects, who is designing the layout of the new restaurant, said: "It is wonderful to be involved with this project that will see a much-loved historic shop transformed. We can't wait to unveil the new interior that will create a typically Parisian bistrot experience in the town."
Rob Beacham, co-owner for Bistrot Pierre, who set up the group with school friend, John Whitehead, said: "We are looking forward to bringing our French bistrot cooking to Southport. I'm confident that we will grow a loyal customer base in the area thanks to our popular seasonal menus including Confit de canard, the bestselling Boeuf bourguignon maison and, of course, steak-frites.
"Southport is a historic and vibrant town that attracts many visitors to enjoy its culture, scenery, shops and restaurants and we're proud to be involved in the growth of its food and drink scene."
Bistrot Pierre's 'raison d'être' is great value French cooking and seasonal menus; combining French bistrot classics with regional favourites.
The popular lunchtime prix-fixe menu will be available seven days a week with prices from just £9.95 / £11.95 / £13.95 for one, two or three courses, as well as the two-course pre theatre menu which both change monthly. An A la carte menu is also available which changes seasonally.
Hugh Evans, CEO of Southport Business Improvement District, added: "This is exciting news for Southport. The new restaurant has been eagerly-awaited in the town and we are pleased that Bistrot Pierre has realised the potential that Southport has to offer.
"By deciding to invest here, it shows that Bistrot Pierre has great confidence in our town and has concluded that Southport has the potential to support a French restaurant in the town centre."
Bistrot Pierre recently launched its loyalty app, Mon Pierre Rewards where customers earn points for every pound spent within each restaurant.
For more information about Bistrot Pierre and view job vacancies visit www.bistrotpierre.co.uk/join-our-team