Little Hotelier enhances visibility of small accommodation properties with Chic Retreats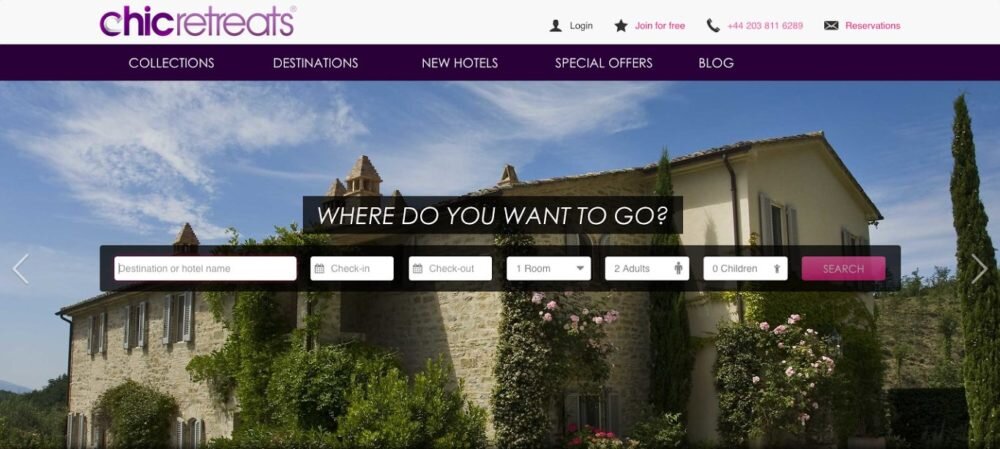 London, UK – Little Hotelier, the all-in-one business solution for bed & breakfasts, guesthouses and small hotels, today announces it has partnered with Chic Retreats to provide a new marketing channel for small, charming boutique accommodation providers to attract travellers that crave an authentic local experience. 
Chic Retreats specialises in boutique hotels, villas, guesthouses, bed & breakfasts and restaurants with rooms – mostly independently-owned – and with a high level of personalised service. The niche booking website combines advanced technology with sophisticated digital marketing to maximise booking opportunities for its small property clients and to bring their stories to life for discerning guests.
Today's partnership sees Chic Retreats join 350 other marketing channels that connect directly into Little Hotelier's combined front desk, direct booking and distribution system to provide small accommodation providers with global visibility and reach.
Chic Retreats' CEO, Amir Azulay, says, "Chic Retreats is the discerning traveller's connection to unique small hotels that deserve attention, to knowledgeable hosts and their captivating stories. These are the places and the people that travellers search for; the ones locals know.
"We are very excited to be working with Little Hotelier in our joint quest to provide smaller boutique properties with the technology and tools they need to operate more efficiently and be discovered online."
A 2017 trend report by National Geographic confirms that 'small has never been bigger' and so, too, is the demand for family-owned properties.
Nicolay Alexiev, product manager for Little Hotelier, says, "There has never been a more exciting time to service small accommodation providers who lead the hospitality industry in providing a most genuine, memorable guest experience for the world's discerning travellers. Little Hotelier is thrilled to provide yet another marketing channel for small properties to stand out from the crowd and to showcase the very best they have to offer."