Commercial Kitchen gains further association support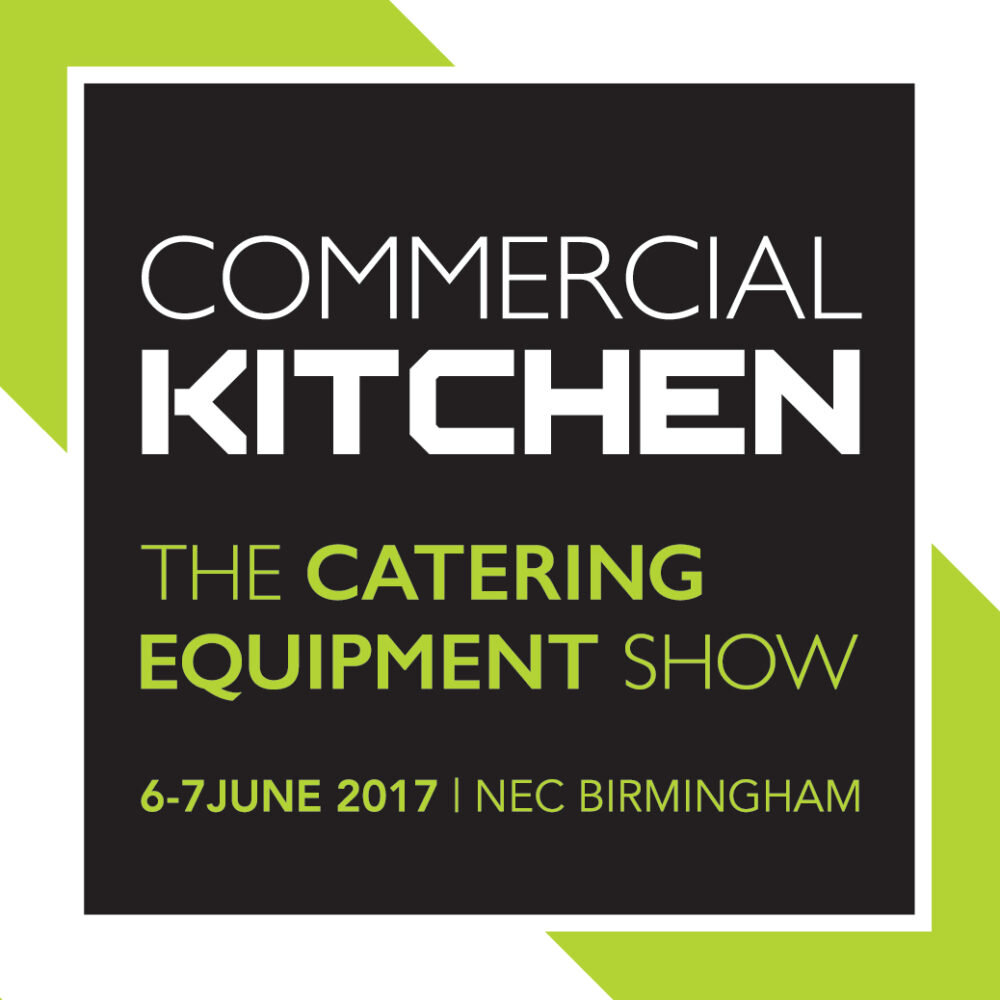 CEDA and FCSI confirmed as partner associations for 2017
Commercial Kitchen's organiser, Diversified Communications UK, is delighted to confirm that CEDA (the Catering Equipment Distributors Association), which has supported the show since its inception, will continue in its pivotal role of lead partner.
The Foodservice Consultants Society International (FCSI) has also been announced as a new association partner, further strengthening the show's industry support for 2017.
Commercial Kitchen will take place at the NEC Birmingham on 6-7 June.  Thousands of senior equipment buyers and decision makers from restaurants, pubs, hotels, contract caterers, hospitals, schools, care homes, universities, attractions, distributors, and consultancies are preparing to visit.  Last year's launch event attracted over 1,700 attendees, with 36% of visitors responsible for an annual spend in excess of £500,000, and 10% over £5 million.
CEDA returns as Lead Partner
"Following a great first edition, CEDA is delighted to be involved at the highest level with Commercial Kitchen 2017 – the UK's only show dedicated to the commercial kitchen industry," says Adam Mason, director general of CEDA, the UK's leading membership association for companies involved in the distribution and servicing of commercial catering equipment.
"Commercial Kitchen is a great way for CEDA Partners to showcase their equipment to CEDA members and end-users, who are looking for the latest innovations in professional catering equipment in one place.  The show offers excellent synergies and networking opportunities, and we encourage all our members to visit," he says.
CEDA Partners already confirmed to exhibit include Adande Refrigeration, Aqua Cure, Commercial Catering Spares, CED Fabrications, Electrolux Professional, Extechnology, Gamble Foodservice Solutions, Hoshizaki UK, Liebherr UK, MCS Technical Products, Rational UK, Regale Microwave Ovens, and Viessmann.  They are among over 100 leading equipment manufacturers, suppliers and distributors set to showcase the complete range of innovative equipment, devices and utensils required to run, refurbish or build a commercial kitchen.
"We have been so impressed with the support we've received from Adam, Kevin, Mark and the CEDA team.  We are delighted that they share our goals of supporting and celebrating the industry.  They've been helping us to develop an even stronger event for 2017, to bring everyone – all their members and partners – together for two days of unrivalled product launches, innovation, free education and networking," says Commercial Kitchen's group event director Chris Brazier.
Thanks to Commercial Kitchen's close association partnership with CEDA, visitors to the show will also be able to view (and be inspired by) all the shortlisted design entries from the prestigious CEDA Grand Prix Design Awards 2017 in one place – the CEDA Design Gallery (located near the show's entrance).
 The results of Grand Prix awards will be announced later this month.  A selection of the winners are expected to appear in a series of exclusive panel sessions at the show.
Commercial Kitchen wins FCSI support
The FCSI is the premier association promoting professionalism in foodservice and hospitality consulting.  It boasts over 1,300 members in over 46 countries.
"The FCSI is delighted to be a Partner on Commercial Kitchen 2017," says Julian Edwards, chairman of the FCSI (UK &I).  "With such a wide choice of innovative equipment under one roof, and leading industry keynotes from across all sectors of the foodservice industry, it's a must attend event for consultants and end-users looking to stay ahead of the latest innovations and trends in this dynamic industry."
"Foodservice consultants play a vital role in the commercial kitchen industry.  And FCSI members are among the most important consultants working in the UK today," says Brazier.
"Our partnership with Julian, Louise and the wider FCSI family started at Commercial Kitchen last year, and I know we are all looking forward to developing the relationship further for the good of the industry and everyone involved in the show.  We're delighted to confirm them as an official show partner for 2017," he says.
Other association supporters include The British Hospitality Association and The Hospital Catering Association (HCA).  Philip Shelley, national chair of the HCA, is confirmed to lead a Keynote panel session featuring NHS catering professionals looking at kitchen design and equipment procurement.  The panel will also share ways in which hospital caterers can get the best out of the consultants and distributors they work in partnership with.
Foodservice Equipment Journal and its sister title Catering Insight will also host expert-led panel sessions in the show's Keynote Theatre.
Free visitor registrations
Commercial Kitchen returns to the NEC Birmingham on 6-7 June.  Show features include a free two-day seminar programme, the Innovation Challenge Awards, and CEDA Design Gallery.
For further information, and to register to attend Commercial Kitchen, please visit www.commercialkitchenshow.co.uk and enter priority code CK10 (direct link: https://registration.n200.com/survey/3d80hw89gt3j0?actioncode=CK10).