Bringing innovation and inspiration together to showcase brilliance in food service.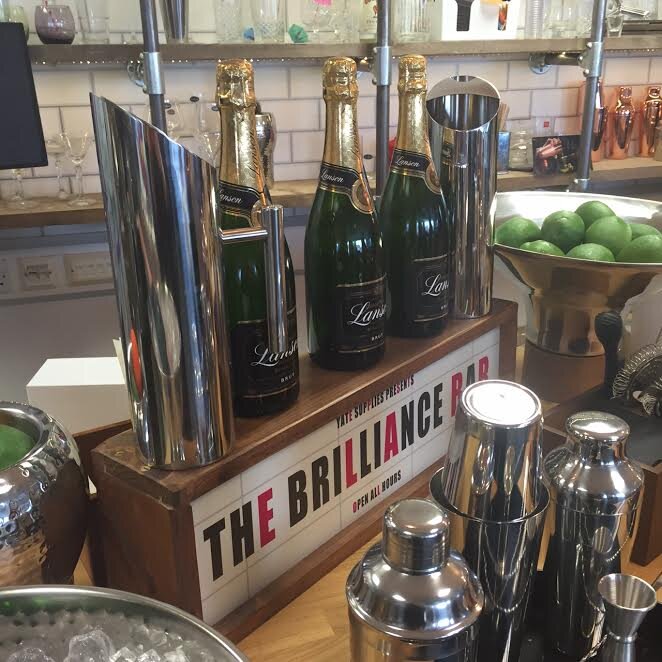 Just Brilliant!
Two simple words used to describe the recent Brilliance Bar day event at Yate Supplies in Bristol. With more than 20 leading brands coming together for two days including Villeroy & Boch, Churchill, Robot Coupe, Artis, Cambro and many more, the Brilliance Bar event set out to provide a regional showcase of the very latest in product innovation, materials and design trends.
Over the course of the showcase more than 70 clients attended to meet the suppliers, discuss specific needs, and learn more about the ways in which Yate Supplies and their supply network can continue to deliver the right products backed with outstanding service and customer support.
Speaking of the event, Colin Massie, Head of Sales said "Our aim with the Brilliance Bar event is to provide a forum where our clients, supply partners, sales teams and all staff can get together in a relaxed environment to learn about the latest product innovations, discuss emerging trends and talk through ongoing requirements. Ultimately, it also becomes a forum where business gets done, with many suppliers taking orders throughout the event."
He continues "Whilst we attend many of the national showcase exhibitions, our ability to let our clients come along and meet suppliers, talk directly to sector experts and see and feel the products first hand is a real differentiator for us. Our clients know that we take a pride in their business and we see these kind of events as a perfect way of helping them have first sight of the very latest products and reinforcing our commitment to them."
Justin Greener of Villeroy and Boch agrees "By supporting our distributor partners we get to meet the customers on a more personal basis and we get to interact with the sales teams, building loyalty and meaning that we can offer even greater support when required."
With a full agenda of events throughout each day including wine tasting, product sampling, mocktails and a delicious street food style burrito kitchen on site, the Brilliance Bar event felt very much like a celebration and was the fitting choice for the company to launch their latest added value service offering.
Commercial Director Scott Shackleford explains "The event has been a superb platform to launch YateCreate – the latest extension to our service portfolio. The way that people are choosing to eat is changing and the marked trend for 'food-to-go' is steadily on the rise. As such all brands, from major chains to independents, must look at more inventive ways to package their food so that it's suited to this new trend whilst being fit for purpose, sustainable and cost efficient.
That's why we've launched YateCreate –  a totally tailored service which helps clients retain brand impact at the point of consumption, whether 'on-premises' or 'on-the-go' whilst saving money and keeping them firmly in control of their costs."
To find out more about YateCreate, or to get in touch with the team go to www.yatesupplies.com or call 01454 312300.