Unique Products at London's First Spirit Show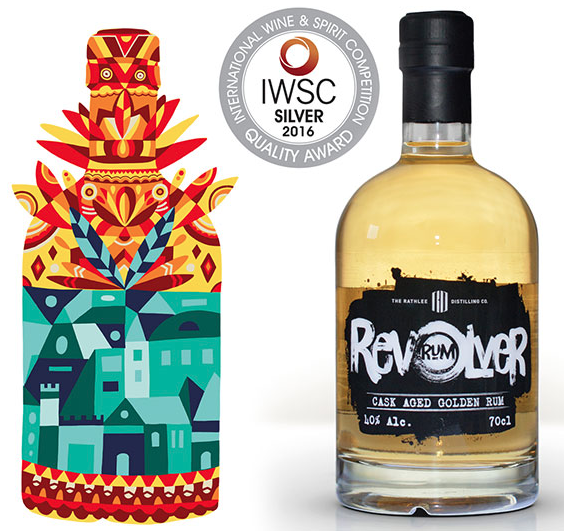 An Indian Single Malt Whiskey and Revolver Rum from Bogota to a recipe first created in Cornwall are among a host of unusual and interesting Premium Spirits from around the world to star at The Spirit Show later this week (December 9 & 10) at the Business Design Centre, Islington.
Paul John Single Malt is an award winning whisky from Goa on India's western coast. Made from Six-Row barley from the foothills of the Himalayas and the purest natural spring water, Paul John Single Malt is aged for a minimum of five years in white oak barrels. Paul P John, the Chairman of John Distilleries, explained: "When I had a vision to create a very special single malt in the beautiful region of Goa I had little idea how astonishing would be the response from the world whisky experts yet alone the most demanding consumers. The taste, flavour and style of our range of Expressions has gained exceptional acclaim and recognition worldwide."
Revolver Rum is the brainchild of Paola and Stuart Leather and was created in a small handmade artisanal copper pot still in Lostwithiel Cornwall. Paola and Stuart experimented with tiny batches of different recipes – including panela sugar from Columbia – before settling on the recipe for Revolver Rum. The pair then called upon the skills and secrets of some of Latin America's finest artisan rum makers. "Revolver Rum is inspired by the blending of two cultures, the Columbian city of Bagota and the rugged coast of Cornwall," said Stuart Leather. "Revolver Rum is excellent for mixing it up in cocktails or over ice with plenty of lime." The rum is brought to the UK in white oak barrels and then blended with pure Cornish water to create an outstanding new spirit.
The Spirit Show will be hosted by two of the world's leading spirits experts – Joel Harrison and Neil Ridley, who contribute to Channel 4, The Telegraph, Olive Magazine and other publications. In addition to a huge array of spirits from around the world, guests will be able to steady up with food from the Street Food Village.
Show Director Geraldine Reeve is confident the show will be a huge success and kick-off London's Christmas season. "The great thing about the show is the enthusiasm it has generated," she said. "We have huge range of brands and drinks that almost no-one has ever heard of and there's so much to see and do at the show.  It's going to grow into a regular part of London's Christmas!"
Tickets are on sale starting at just £40 for a standard ticket and £65 for a premium ticket. There are two sessions running on the Friday, the first at 12-4pm and the second at 5-9pm.  There will be one session on the Saturday at 12-5pm.  Further information about What's On at The Spirit Show can be found here.
http://thespiritshow.co.uk/visitors/whats-on/
For more information please visit www.TheSpiritShow.co.uk
Telephone: 020 8801 2019