Record Results: Interbev Brands Triples Product Portfolio in Just SIX Months!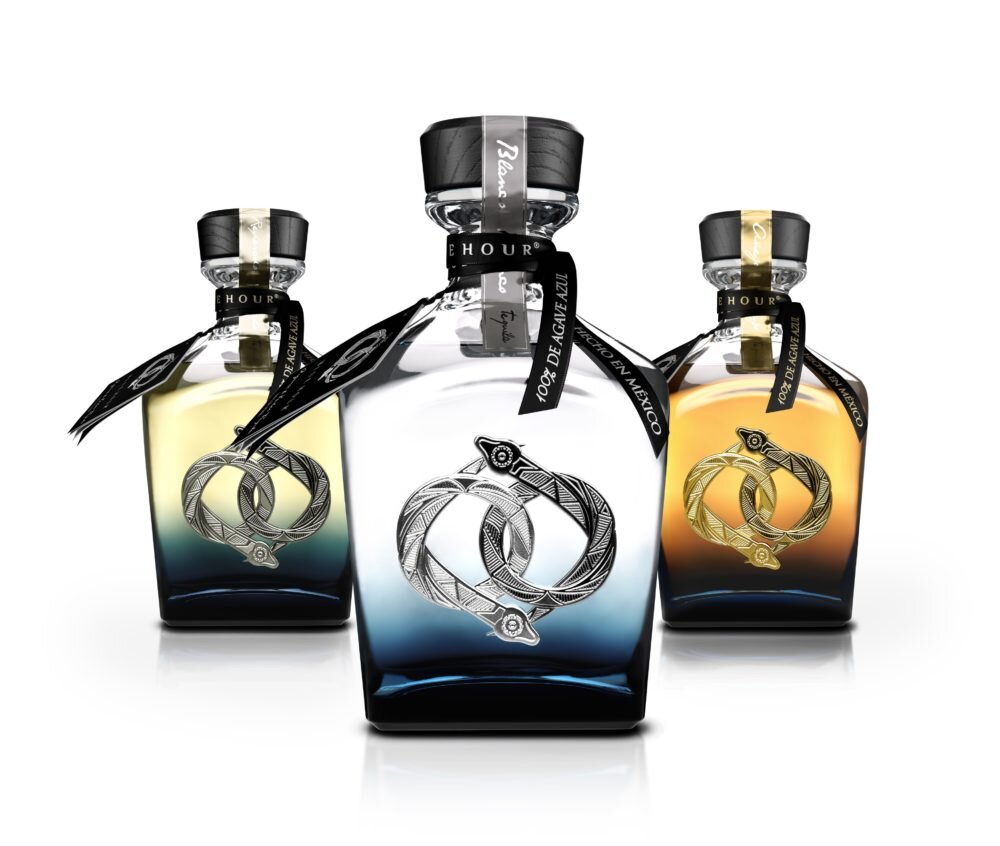 Interbev Brands – the NEW international brand management division of Interbev, which launched less than six months ago with an exciting proposition to distribute, license and produce drinks from international and boutique manufacturers alike – has tripled its product portfolio which now spans:
9 x beer brands
6 x spirits brands
3 x cider brands
1 x soft natural mineral water brands
NEW partner announcements (among others) for both UK and International distribution include:
La Hora Azul – Blue Hour Tequila – a new global brand already recognised as an exceptional and unparalleled new super premium Tequila brand in a strong growth category. Highland Blue Agave, grown by over 300 families for a minimum of 8 years of nurturing before harvest. This certified Mexican Tequila uses the traditional and time honoured process of natural filtration and distillation to deliver the finest Tequila tasted by man. Three award winning genres based on aging:  Blanco, Anejo and Reposado launching into the UK Q4, 2016.
Blue Bottle Gin – an artisan dry gin, each batch is meticulously made in the copper still at the Three Fingers Distillery in Guernsey.  Made with a unique combination of botanicals and hand picked local gorse flower, presented in an intensely beautiful bottle.
Crafter's London Dry Gin – made the classic way, this is a unique experience of Nordic plants appealing to the growing appreciation for ingredients from the region.   Hand made, handpicked ingredients and distilled using the traditional pot still method. Veronica and grain from the heart of Estonia together with juniper berries and fennel, creating a flowery softness and crisp note.  A high quality super premium gin, separately batch marked in a stunning sapphire bottle delivering sophisticated stand out in a burgeoning category.
 Vana Tallinn Liqueur – one of the best-known and loved brands in Estonia. Vanilla pods, orange, lemon and bitter orange oils mixed with Jamaican rum and a hint of cinnamon to create an exciting bitter aroma – an exceptional liqueur with a unique taste and secret recipe.
Poliakov – the world's most extreme vodka, a highly awarded, dynamic vodka, No 1 in France and the 4th fastest growing vodka brand*.  Made from a selection of the best grains and distilled three times for purity, this is a premium value vodka.
Source:  IMPACT 2016 premium vodka brands
Viru – a premium, highly awarded 5% Estonian beer.  Brewed in Estonia using pure spring water from one of the deepest wells in Europe and specially selected barley from across the Baltic region. Traditional brewing techniques combine pale malts with gently toasted malts and the finest quality Saaz hops to create a beautifully balanced beer. Presented in a sleek and sophisticated bottle. Genuine premium pilsner style beer, for those who appreciate quality and purity.
In a category 'on the up', two unique American Craft Beers include:
 Aspen Brewing Company – this US world-class craft beer is the embodiment of outdoor life in Aspen, Colorado from a local small batch microbrew producing award winning beer.
Aviator Brewing Company – originally taking flight in 2008 inside a small airplane hanger at Triple W Airport in North Carolina, Aviator has a strong following in the US and internationally – now in the UK with a unique range of Ale that's craft with a dynamic twist in look, vibe and taste.
Created to give brand partners multi-channel distribution in the UK either directly to consumers and the trade through its own fulfillment businesses or Internationally through its extensive network of distributor partners, Interbev Brands is fast becoming a leading brand management and distribution company.  Providing brand partners a commercial platform to build a solid following in the UK and unique positioning in the world market.
Steve Brogan, founder and owner of Interbev says: "Interbev Brands proposition is to build and manage a unique range of fresh and exciting products to satisfy the growing appetite for premium brands with today's consumers.  We are thrilled that our range has grown to cover both the premium and mass categories.  Our brand partners comprise independent and often family owned businesses – dominant in their local markets, who want to work with like minded partners who are flexible, dynamic and gusty to build their brands internationally."
Andy Rush Managing Director of Global Sales and Distribution Blue Hour Tequila said: "The Tequila category has experienced large growth within the premium spirits sector and this trend is set to continue. The UK, with Interbev Brands, provides an exciting opportunity for us to launch and firmly establish our brand, working with a team with a pioneering spirit, with passion, dedication and persistence.  We have a unique brand in ingredients, process, liquid and packaging – with a taste that is exquisite –  and we are excited to bring this fine Tequila to the UK."
David Borthwick Sales Director (UK) La Martiniquaise Group added: "As consumer appetites for great tasting quality vodka grows, it's imperative that we work with a partner, who understands the market potential and can overthrow convention to launch our products into market with maximum return on investment."
Peter Nistrup, Export Director, Liviko:  Vana Tallinn, Crafter's Gin said: "Liviko is the national Estonian alcohol producer, combining more than a century of local production traditions with the taste expectations of today's consumers.  Our unique brands symbolise quality and are quickly winning people's hearts abroad."