PERFECTION AT THE PUSH OF A BUTTON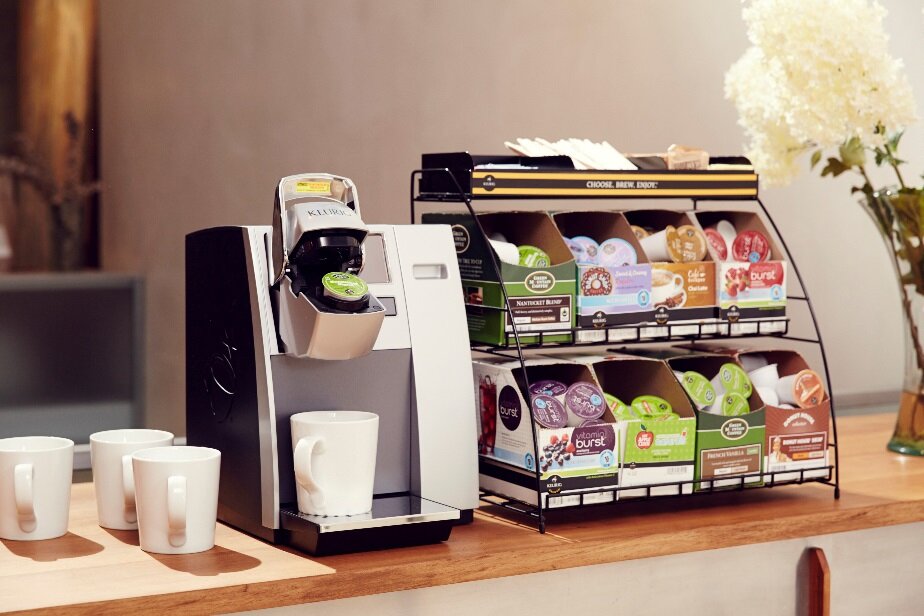 The UK is gradually becoming a nation of coffee fanatics, as opposed to tea enthusiasts, and the population is now well on its way to becoming coffee fusspots.  People have gotten used to the finer taste of a freshly brewed offering from their high street coffee outlet and now one in five of them has a pod machine at home, enabling the choice of a different flavour or strength every time they make themselves a cup. Easily satisfying this new craving for taste and quality by the catering world is the new challenge.
Just because you may be catering to a captive audience in your venue, or your bar, restaurant or lounge, doesn't mean to say you don't need to raise your game. The question is, what does the hospitality and catering sector do to try and keep up with this new demand from the 'Starbucks Generation'?  To cater for them and their many and varied tastes, there is now a need to offer flexibility, convenience, consistency… and lots of options.
Catering pod machines are now available to food and drink service providers and the new generation of these  'brewing systems' produce a perfect cup of fresh coffee, tea or hot chocolate every time with no hassle, effort or expertise.  Keurig®, North America's number one single cup brand, provide machines which can also accommodate different cup sizes at the press of a button, can be plumbed in or free standing with large water reservoirs, and offer a wide range of different coffee blends and flavours, including Starbucks as well as teas and infusions from Twinings, and hot chocolate. One small machine does it all. It makes serving a full size, freshly brewed, quality hot drink a caterer's dream.
Keurig machines are compact, stylish, convenient, low cost, easy to use with a touchscreen, and require little to no maintenance. They produce a perfect cup every time in under a minute, in 5 drink sizes, with no hassle, effort or expertise required.  Also, the appeal of being able to offer a cup of Starbucks® coffee is a real plus. Keurig brewers are hugely versatile, simple to operate and can be plumbed or unplumbed.
Hotels are trying different tactics to enhance their offering to guests, but one of the simplest ideas is to give customers access to lovely hot beverages through an onsite brewing machine in various locations. They will have the option of having a coffee in the lobby, the bar, the lounge, the breakfast room, or in their own room, using branded pods with no need to go outside and visit their local chain café for their caffeine fix. The hotel that has in-room brewers definitely are winners and the appeal of high street brands, such as Starbucks, is a definite plus.
A household name in the USA, Keurig are now making their mark in the UK and can be found in branches of one of the leading high street banks and in PGA Pro Shops at golf courses nationwide as well as hotels and hospitality locations across the country.
Don't you think it's time to take a look at Keurig?  Why not request a Free Trial?**
Contact us below for more information about trying a Keurig® Brewing System — along with free samples of our great tasting coffee, tea and more.
** Some restrictions may apply
Tel: 0800 012 1351
Email: [email protected]