BBQ Chain Launches UK's First Burger for Dogs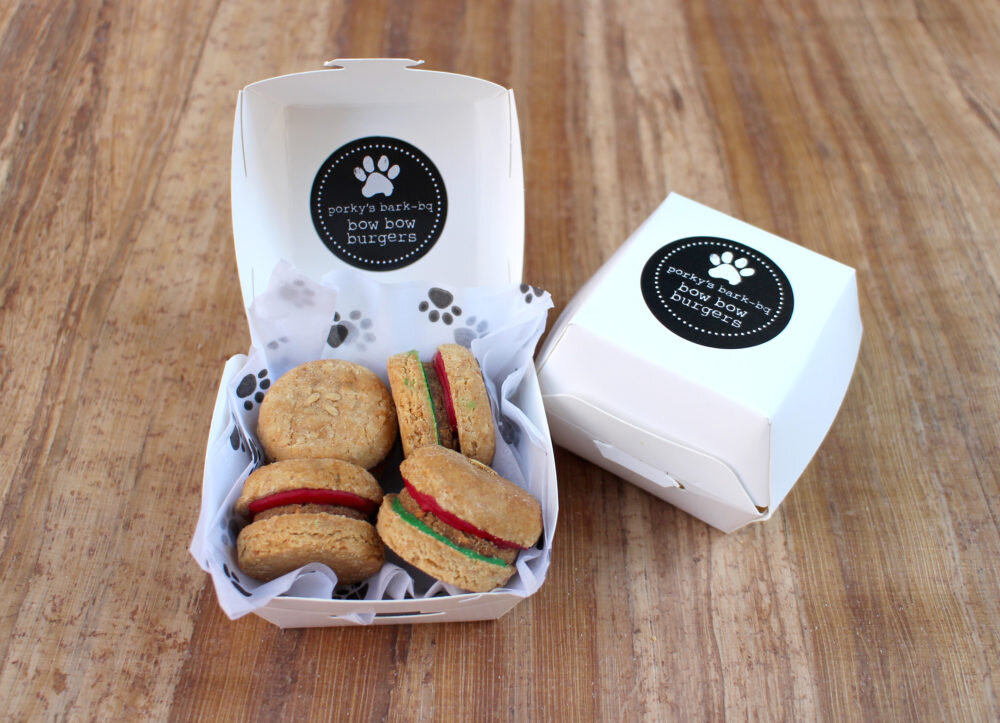 Bow Wow Burger celebrates National Burger Day and National Dog Day.
Dog friendly restaurant chain, Porky's BBQ, has created London's first burger for dogs – in partnership with their friends at Murphy's Bakery. Available exclusively at Porky's BBQ restaurants, the new addition to the menu will be served to celebrate National Burger Day on August 25th and National Dog Day on August 26th.
The brand has four dog friendly sites in London, including locations in Crouch End, Chelsea, Bankside and Camden, all of which will be offering the exclusive Bow Bow Burger to all doggy pals arriving with their human owners on both dates. People are calling it a bark-be-que revolution.
The Bow Wow Burger itself was developed in partnership with homemade dog treat specialists Murphy's Bakery. They are wheat and gluten free, as well having no additives, preservatives, salt, sugar or artificial colourings.
National Burger Day, August 25th is an initiative setup by Shortlist magazine's alter ego, Mr Hyde, encouraging participating restaurants to offer 20% off all burgers on Thursday 25 th August. All of the Porky's BBQ sites will be offering this, in addition to a special Memphis Burger to celebrate the day. This beast will stack up with two patties, onions rings, pulled pork, pickles, bacon, hot sauce and jalapeños.
National Dog Day, August 26th is set to be the biggest yet. It helps galvanize the public to recognize the number of dogs that need to be rescued each year, either from public shelters, rescues and pure breed rescues. National Dog Day honors family dogs and dogs that work selflessly to save lives, keep us safe and bring comfort. Porky's BBQ are delighted to help raise awareness for the cause with its specially created dog biscuit burger.
About
Porky's is a Memphis BBQ restaurant that prides itself on low and slow cooked pork, all smoked on site before serving. They have opened five restaurants in three years, covering key parts of London. Signature dishes include 18-hour slow cooked pulled pork, and the Porky Burger, which was a finalist in this year's National Burger Awards.
For more information:
Email: [email protected]