Playboy Club London unveils new commemorative cocktail, served with a 'kick'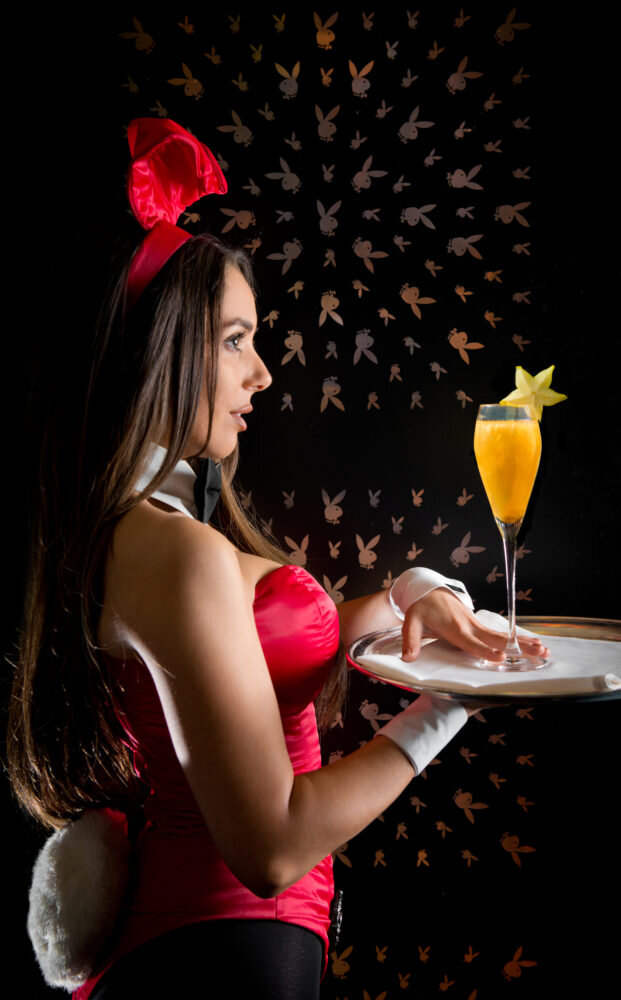 Friday 29th July sees the launch of a glittering new commemorative cocktail at the newly launched Tale Bar, situated within the prestigious Playboy Club London.
The celebratory cocktail marks not only the club's 50th birthday – making its debut 50 years after Playboy Club London opened its doors in 1966 – but also the golden anniversary of England's World Club football win, who celebrated their victory inside the Playboy Club all those years ago.
Entitled 'The Geoff Hurst', the cocktail honours the only footballer to score a hat trick in a World Cup Final. From three winning shots at goal, to three powerful shots of spirits, the new drink blends vodka, gin, tequila, elderflower cordial, sugar and Champagne to deliver a flourish of flavours, coupled with a refreshing after kick. Promising to dazzle and delight customers, the vibrant new addition to The Tale Bar's popular cocktail menu will be served with a touch of gold dust.
The Tale Bar's mixologist, Filip Hotra, who masterminded the new cocktail recipe says, "Creating, mixing and serving some of the finest drinks in London has always been one of Playboy Club's many charms.  We've received lots of positive feedback on our cocktail menu since we launched Tale Bar.   We look forward to dazzling our customers with the new addition. We hope it hits the spot! I wanted to create something that was visually stunning and tastes sensational.  Our new cocktail, 'The Geoff Hurst' ticks those boxes and being named after a footballing legend, it just had to have a bit of a kick to it!"
To showcase the excitement and fun available at the Club, the cocktail will be launched on the menu at Playboy Club London's spectacular 50th Birthday party on 29th July.
Austin Graham, Venue Director at Playboy Club London says: "Our Head Bunny Natalie will officially launch the new commemorative cocktail, as she toasts Playboy Club London's 50th birthday from inside a giant 7ft tall cocktail glass."
The Playboy Club London will host its spectacular 50th Birthday party on 29th July.  A limited number of tickets are available to purchase at £50 a pair.  For more details please visit www.playboyclublondon.com  or contact 020 7514 9000.