Tip Top Linen Services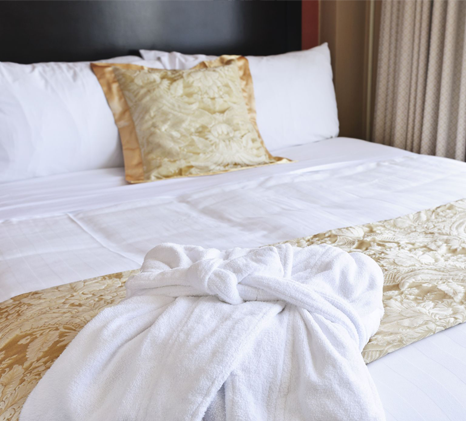 We have run as a family company since 1988 and have acquired more space to fulfil the needs for clients who understand good service with great products and at a reasonable competitive rate. We use professional suppliers who understand what we want and what we need and deliver the same quality & value for service.
We have professional insurance companies who specialise in commercial laundries. We believe in having a long term relationship with our clients as well as our suppliers from utility suppliers to linen suppliers to our commercial fleet insurance and building insurance. Our costs are very high, from utility to wages to insurance and we have remained strong and have delivered and stuck to our ethos from trying to be as economically friendly to providing great customer service, great products, at a reasonable competitive rate.
We go out of our way to deliver to clients and that's something which isn't around much. Other laundries quality is very bad, products are bad, and products are cheap, promise it all to their clients and that's why deliver at a cheaper price. Some clients have come to us and are shocked with the difference in quality from there previously linen supplier and that is something we are proud to talk about. Our customer retention has been very high, losing only to customers who have either gone bankrupt or closed down, not by going to a competitor and if they have gone to a competitor they have come back after the contract has ended.
We believe and always have believed quality should not be compromised, these days' people are only after cheaper price but want the best of service and products.
We focus on each customer as a person not as an establishment, we deliver to our smallest customer the way we deliver to our largest customer whether it is 1 napkin or 1000 we deliver the best quality product and with a great customer service. Everything has got to do with customer service from the moment of hello to the finished delivery, sorting the problem out easily quickly and being there for that customer is what every industry should have and needs. Not just our industry some people lack the simple decency of helpfulness and that's where we come in and deliver to our customers day in day out.