Spiegelau Craft Beer Tasting Kit: The ultimate craft beer experience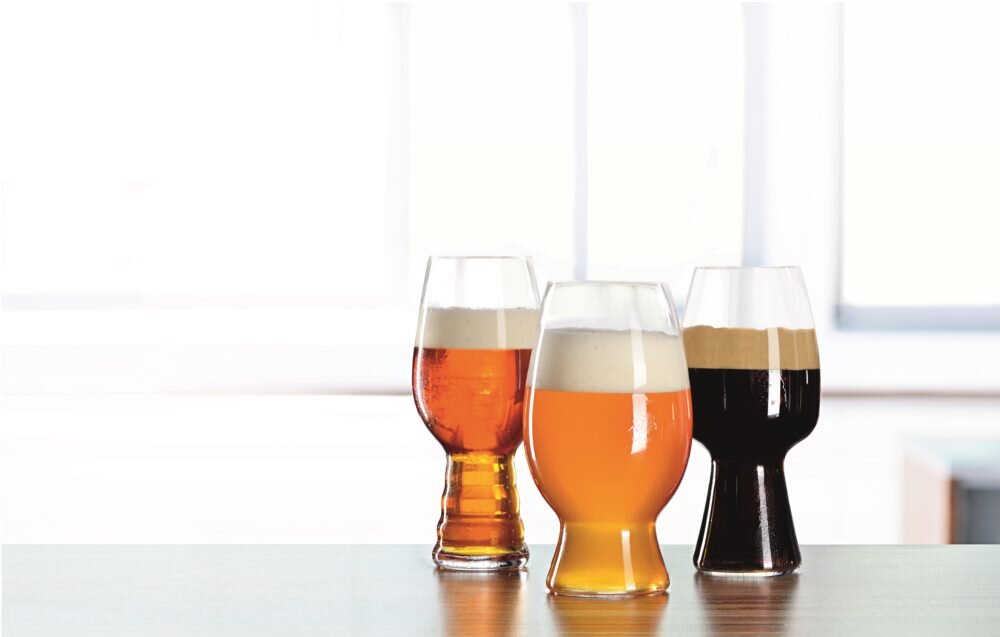 The craft beer revolution has swept across the UK and with more than 1,400 breweries operating in Britain and beer production up by 15.8% in 2014; UK consumers not only want to learn about what they are drinking, but are also interested in what they drink their beer from. Beer commanded a 36% share of the drinks market in 2014 with a 1% increase, the first time beer has increased its market share since 1995.
In line with the ever growing trend Spiegelau have launched their Craft Beer collection of beer glasses. These custom-shaped glasses, tested by master brewers and industry professionals, are tailored to match the world's most popular beer styles – India Pale Ale, Wheat Beer and Stout.
The collection recently won the Red Dot Award: Product Design 2015 out of 4,928 entries from 56 countries. Designed to perfectly deliver the complexity of aromas on the nose, while demonstrating the optimum beer texture, balance and flavour intensity, these functional design characteristics are what Spiegelau beer glassware has become known for.
Laura Bell co-owner and Vice-President of Bells Brewery, Michigan commented that: "We spent a lot of time making a crafting beer that we're proud of and so we wanna make sure that the consumer, the beer fan, the beer enthusiast gets to taste it the way we intend it to".
Staying faithful to the Bavarian artisan craftsmanship, these timely glasses bring out the best in craft beer:
The IPA Glass was developed in collaboration with two of the leading IPA brewers in the United States, Dogfish Head and Sierra Nevada. It showcases the powerful aromatic profiles for the American 'hop forward' beer. The ridges at the base aerate the beer, and preserve a frothy head while the tall slender top provides a comfortable wide opening for the drinker to "nose" the beer.
The Stout beer glass is the ultimate tool for enjoying Stout beer; Spiegelau partnered with two of the leading Stout brewers – Left Hand Brewing Company in Colorado, and Rogue Ales from Oregon. It has a slim base and wide top which accentuates the aroma of roasted malt, rich coffee and chocolate notes that define the Stout beer style.
The Wheat Beer glass designed in collaboration with the award winning Michigan-based Bell's Brewery enhances the delicate floral fruit scented aromatic profiles; it presents a comfortable wide opening for the drinker to savour each beer while preserving a frothy head and improving taste and mouth feel.
This unique and expert Craft Beer Tasting Kit is priced at £19.95 from www.riedel.co.uk and comes as a box of 3 glasses.