Courvoisier announces bold brand transformation inspired by Parisian roots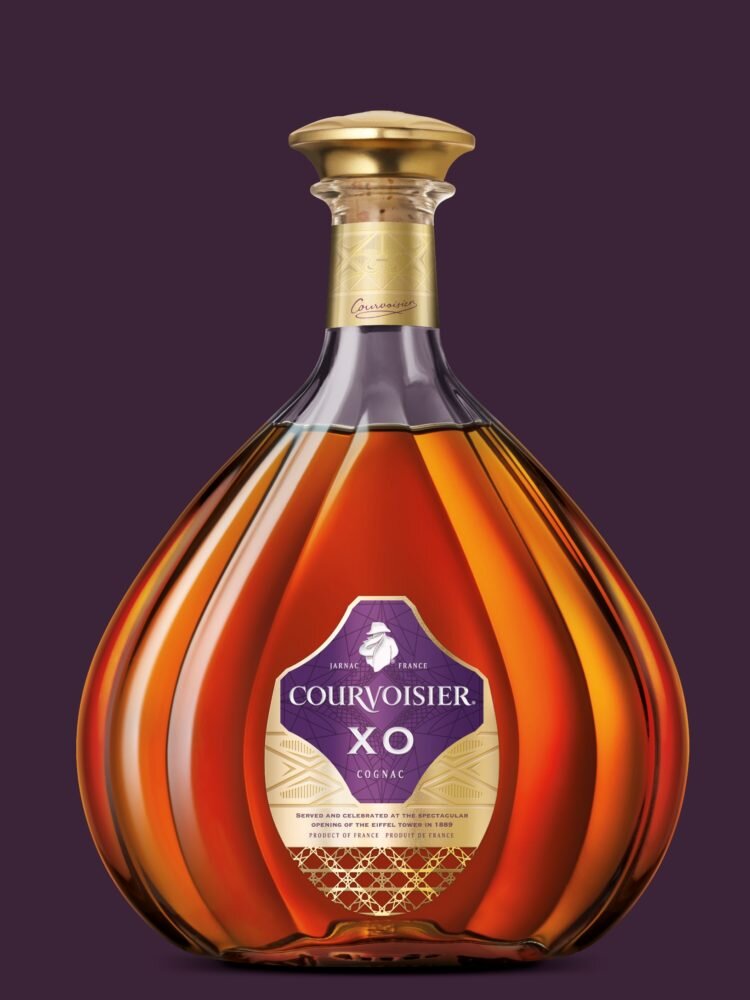 Beam Suntory has revealed a new direction for Courvoisier, the UK's number one cognac, inspired by its rich history and Parisian heritage.
Courvoisier's roots in the French capital, which date back to the Paris Golden Age and the Grand Opening of the Eiffel Tower in 1889, take centre stage in the re-brand, reflecting the extravagance, discovery and celebration of the era. They are also the inspiration for a new global campaign, which further defines Courvoisier's role in life's greatest celebrations.
The striking new packaging for Courvoisier's entire range will be available from September, beginning with 700ml and 1L bottles for VS, VSOP and XO followed by fractionals early next year. The distinctive new livery, which elevates the range within the cognac category, expresses the Courvoisier story with evocative cues from the Paris Golden Age. The elegant pattern is inspired by the unique architecture of the era, including the Eiffel Tower, and a decadent purple and champagne gold-embossed design contemporises the look and harnesses the elegance and extravagance of the time. The new packaging combines a blend of grand gestures and small detail to create a distinctive visual character for the brand. To achieve differentiation across the range from VS to VSOP and XO, the new signature pattern becomes more intricate as the age of the cognac increases.
Beam Suntory's Director Cognac, Jeanette Edwards, reveals that Courvoisier has 'rediscovered its soul' to shape the inspiration for the luxury cognac. "Courvoisier has always been proud of its deep Parisian heritage. It represents the roots of our brand and defines what makes us unique in the category. This, combined with the sheer quality of our cognac, is what sets us above the rest.
"Our new packaging highlights our modern approach to luxury and the attention to detail and the sophisticated look of the design reflect the quality of our cognac. Now that we have transformed our brand, we are set on transforming the cognac category and innovating far in the future too."
Courvoisier's history began in Paris in the early 1800s when entrepreneurs Louis Gallois and Emmanuel Courvoisier first created the cognac. It was during the Paris Golden Age (1880-1920) that the cognac was established as the celebratory and luxury drink of choice. The spirit of the age – confidence, exuberance and joie de vivre – inspired all areas of life including art, science, fashion and architecture. It was a time of great celebration; today the brand looks to harness this spirit for the modern age.
Maxxium UK's Marketing Controller for Luxury Brands, Chris Anderson says: "Courvoisier is embarking on a new chapter that takes consumers on a journey through the ages to discover the brand's rich Parisian heritage. As the UK's leading cognac, Courvoisier is set to reinvigorate the category with a brand new look that embodies this storied cognac."
Full details of the global campaign are to be unveiled soon.