Cheese Cellar makes a name change to Harvey & Brockless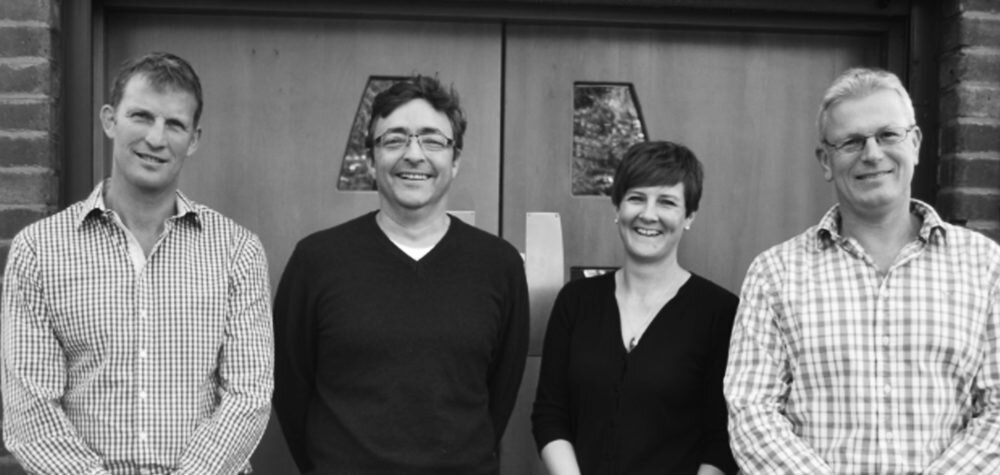 a name for the future that reflects the past
A producer and distributor of speciality foods that has been in business since 1970; employing over 400 staff – supplying fine foods and dairy products into the UK hospitality and retail sectors (from the smallest restaurants to the largest food manufacturers). The business has made the decision to look back to its heritage in order to take the next steps forward.
Why Harvey & Brockless..?
In 2007 H&B Foods bought Cheese Cellar and this name was adopted as the overall company name. Now in 2015, the name Cheese Cellar, no longer reflects the diversity of the business. Cheese Cellar is rightly known for its expertise in the dairy sector but there is equal expertise in olives, charcuterie, chocolate, patisserie and so much more.
Around 1970, *Fearless Frank Day, a survivor of World War II's 'Great Escape', bought a Sussex based cheese wholesaler from Mr Harvey and Mr Brockless. In the cellar of the shop – Frank's son, Michael Day, discovered several Cheddar Trads (60lb aged) – and set off to London. These were taken by Harrods, The Savoy, The Ritz and The Dorchester Hotels. This was the beginning – and in 1988, Simon Yorke joined his stepfather in the family business, under The Huge Cheese Company – and eventually took over the business from Michael Day in 1992. The business has gone through much growth and development since 1970 but has retained one central philosophy: to provide top quality food to all customers, all of the time. The decision has been made to change the name to Harvey & Brockless – to have a name for the future that reflects the past and encompasses all that the business now does.
Harvey & Brockless – the fine food company.
Cheese Cellar: Dairy, Artisan and Essentials
Clarity for customers is vital. This is why these changes are being made, so that the breadth of what Harvey & Brockless provides in terms of product, advice, training and support is clearly understood by all customers. The Cheese Cellar brand will still exist as the cheese and dairy category brand, encompassing three sub-categories. Cheese Cellar Dairy is just that; their own farmhouse cheese is now being made at Broomhall Farm in Worcester – Worcester White, Snodsbury, Double Worcester and unpasteurised goat's curd. Cheese Cellar Artisan will include all of the fabulous artisan producers from across the UK and the Continent. Cheese Cellar Essentials will include all other cheese and dairy products.
Familiar brands remain: Dell'ami, Huge Sauce
The dell'ami brand will continue to provide an excellent range of mediterranean delicatessen products; from olives, oils, vinegars and anti-pasti through to artisan British and Continental charcuterie. Huge Sauce is the food-manufacturing arm of the business, specialising in the production of restaurant quality sauces, dips and dressings.
Other speciality fine foods from Harvey & Brockless
Harvey & Brockless continually strives to bring new and exciting products to their customers. This has led to the introduction of some innovative products over the past few years. Exclusive UK distributors for Fresh As from New Zealand; providing premium freeze dried fruits as well as trend setting yuzu and balsamic flakes. Other key speciality brands include; Ponthier chilled fruit purees, Valrhona chocolate, Lescure butter, Viron flours, Aborio rice and Cornish sea salt.
Nick Martin, managing director of Harvey & Brockless, explained; "As a business, our focus is on being the preferred supplier of speciality foods in the UK. We feel that the name Harvey & Brockless reflects our heritage in the speciality food market and the fact that we are more than just a cheese and dairy supplier. The category brands will reassure our customers of the depth of knowledge that we have across all of these sectors. We look forward to the next 45 years of working with our customers!"