Stretch Ceilings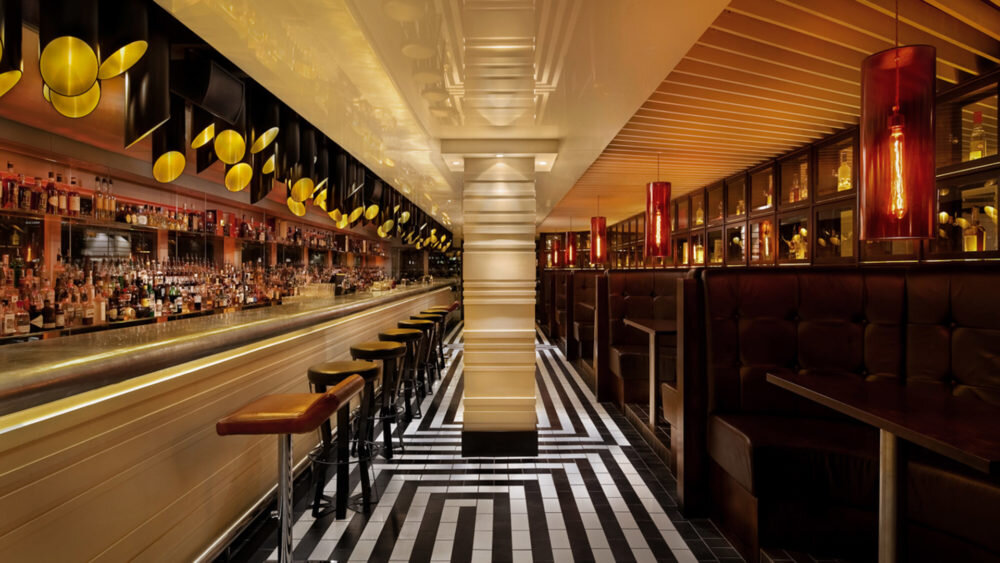 A stunning effect achieved at Manchester House, Tower 12. The client chose our highly reflective lacquer finish which works well within the beautifully designed bar area.
A world leader in stretch ceiling installations we offer excellent design assistance, high quality installations and aftercare services on every project. The stretch material can accommodate any type of light fitting, grille or sprinkler, alternatively grilles or apertures can be set at different levels to create additional forms.
Stretch Ceilings are available in an extensive range of colours and finishes, requires no painting or decoration, are hygienic, non-toxic and come with a 12 year guarantee. The product is also 100% recyclable.
If you would like to see how Stretch Ceilings could work for you please visit our website www.stretchceilings.co.uk for inspiration.