SPECIALIST COFFEE MACHINES FROM JURA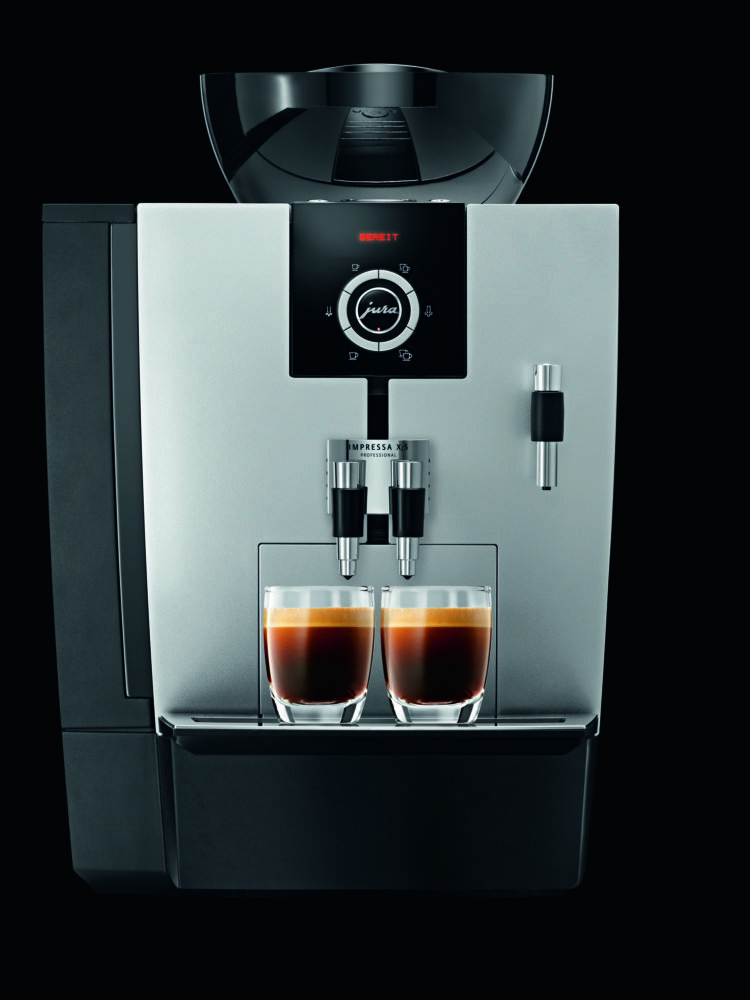 The Impressa XJ5 Professional and The Jura Giga X8 –high performance technology from Jura
JURA, a significant innovator in luxury Swiss made bean-to-cup technology, offers the ideal coffee solution for busy barista bars, restaurants, bistros and other catering spaces in the form of its  Impressa XJ5 Professional and its GIGA X8 Professional, specialist coffee machines.

With high performance alongside sleek elegant looks, the machines will make a real impact to any establishment looking to deliver high quality coffee.
The Impressa XJ5 Professional is about ease. At just the touch of a button, it enables two coffees, two espressos or two ristretti to be produced at once. The high capacity 500g bean container and 4L water tank removes the need for constant refilling. A clear operating panel with direct buttons means it's easy to operate and maintain.
With the GIGA X8 Professional, speed is of the essence. The high performance machine comes with a unique speed function, allowing it to prepare perfect coffee within just a few seconds. The 5L water tank and large coffee grounds container allow for flexible and mobile use. Three thermoblocks and three pumps means the machine can prepare a range of 29 speciality coffees at the touch of a button. Ceramic grinders ensure even grinding of the coffee beans for optimum aroma.